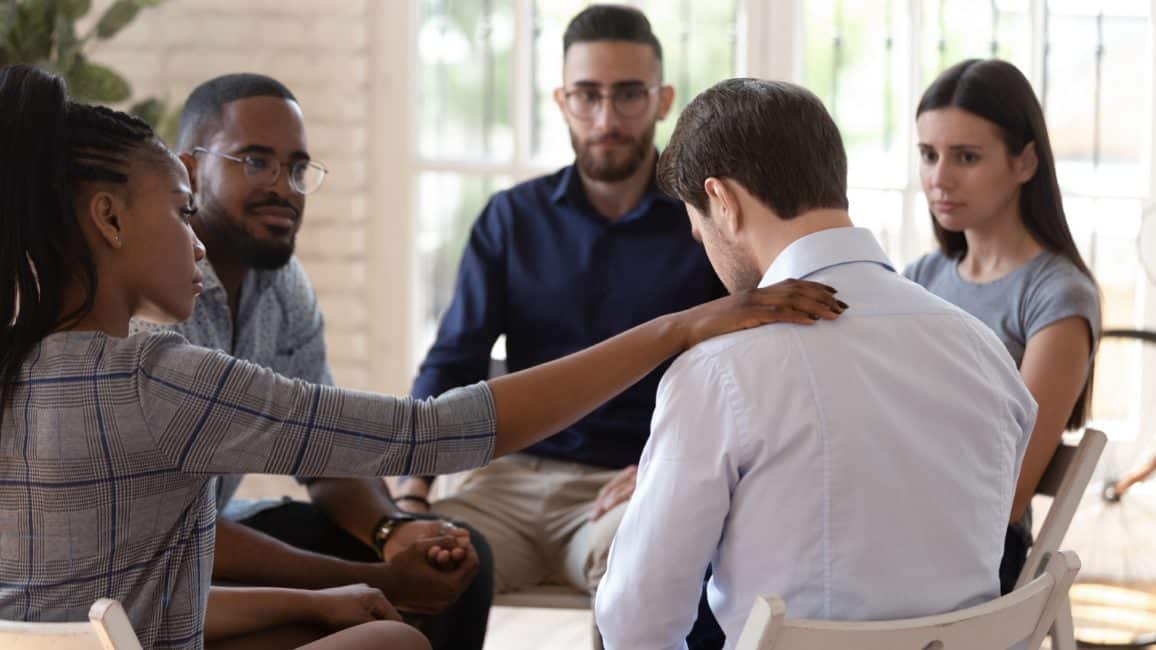 Drug & Alcohol Rehab In Colorado With State of the Art Detox and Addiction Treatment Center
Reach out now
We can help answer your questions and talk through any concerns.
Why Choose Us?
Treatment Programs
Our full continuum of care reaches past your stay at our residential facility, ensuring continued success in your future.
Our Facility
We provide a rare retreat for our patients with a serene landscape and top-notch amenities to promote a healthy recovery environment.
Your Dedicated Team
With around-the-clock care and a breadth of knowledge in addiction medicine, our team's priority is your safety and comfort.
Quality expertise for drug and alcohol addiction in Colorado, backed by heart
Addiction and illicit drug use have been a growing problem in the country for years. In fact, an estimated 24.6 million Americans aged 12 or older had used an illicit drug in the past month, according to a 2013 survey. The abuse of prescription drugs, especially painkillers, has also become more common than in previous decades. This is why drug treatment centers in Colorado and throughout the country are offering more individualized rehabilitation treatment programs.
If you're seeking substance abuse treatment, Colorado offers a wide range of options, including inpatient and outpatient care. Addiction treatment centers in Colorado have helped thousands of men and women transition to a healthy life that isn't ruled by drugs or alcohol. The Recovery Village Palmer Lake is a key player in these efforts. Our leading drug and alcohol rehab center provides thorough treatment in a safe environment, led by professionals who know the journey themselves.
Reach out now
We can help answer your questions and talk through any concerns.
Our Addiction Treatment Center Is Open With COVID-19 Protocols and Testing
We are closely monitoring all developments associated with Coronavirus (COVID-19) and are taking proactive steps to ensure the health and safety of all patients, employees and the communities we serve. We are following the latest CDC recommendations for controlling the spread of COVID-19, including facemask, Testing, mandatory 24-hour quarantines and enhanced sanitation protocols.
Let Us Take Care of the Details
Your focus should be on recovery; we'll handle the logistics.
Insurance Review
We accept most insurance plans. Our staff will pre-qualify you in advance to ensure your time in rehab is productive.
Getting Here
Don't live in Colorado? We can assist with coordinating travel arrangements to ensure safe arrival and departure to and from any of our facilities.
Admissions
Upon your arrival to our Colorado rehab facility, you'll receive a full health assessment to construct a thoughtful plan for your safe, medically supervised detox.
What Our Patients Have to Say
Colorado Communities We Serve
Our Approach for Alcohol & Drug Rehab in Colorado
Because addiction is a complex disease, we treat it with equally comprehensive approaches.
Ready to start? We're here for you.
Types of Alcohol & Drug Rehab Centers in Colorado
Because no two cases of substance abuse are exactly the same, no two Colorado rehab centers are completely alike either. Not every facility offers a wide range of programs or levels of care. Some of the different types of programs available at rehab facilities in Colorado include:
Medically supervised drug and alcohol detox
Inpatient long-term rehab
Inpatient short-term treatment
Intensive outpatient
Partial hospitalization
Outpatient care
Aftercare
While many rehabilitation centers in Colorado only provide a few of these types of options, others offer all of them. We also provide a detailed aftercare plan while clients are in treatment. Our facility is among the best alcohol and drug rehab centers in Colorado helping men and women break the chains of addiction, and stay in recovery for a lifetime.
Inpatient & Outpatient Drug Rehab in Colorado
Colorado drug rehab centers are designed to treat anyone struggling with substance addiction or abuse. Typically, there are two major options for treatment: inpatient care and outpatient care. The differences between the two lie primarily in the intensity of care and the length of time the client is required to stay at a facility for treatment. Most drug rehab centers in Colorado offer both options. We are able to offer resources to those searching for substance abuse treatment and rehab in cities across Colorado.
With inpatient drug rehab in Colorado, clients must live at the facility to complete treatment, which usually takes 30–90 days, or longer. These programs offer the highest level of care and include medically supervised detox along with around-the-clock support. Inpatient rehab is typically recommended for individuals who are addicted to a particular drug and are unable to stop using it on their own.
Clients transition to outpatient Colorado drug rehab after inpatient care. They are not required to live onsite during treatment, which, like inpatient care, can last 30–90 days. Outpatient programs are less intensive and give clients the option to live anywhere they choose, as long as it's a place that offers a safe, supportive and drug-free environment.
Inpatient & Outpatient Alcohol Rehab in Colorado
For individuals struggling with alcoholism, Colorado alcohol rehab centers can give them the treatment they need to get sober. Some focus primarily on alcohol use disorders while others treat similar disorders as well. Just like with drug rehab, alcohol rehab centers in Colorado offer inpatient and outpatient programs. Inpatient care for alcoholism is more intensive than outpatient, while outpatient treatment offers more flexibility than residential programs.
Clients enrolled in one of the alcohol treatment centers in Colorado must live at the facility while completing treatment. These programs offer the highest level of care with medically supervised alcohol detox and around-the-clock support. They're necessary for individuals who need constant supervision because they are unable to go a certain amount of time without alcohol.
With outpatient Colorado alcohol rehab centers, clients are not required to live at the facility during treatment. They have the option to stay in their own homes or any other resident that offers a safe, supportive environment that's free of alcohol. Clients typically transition to this level of care after completing alcohol detox and inpatient care. Outpatient programs can last 30–90 days and are less intensive than inpatient care.
Reach out now
We can help answer your questions and talk through any concerns.