If you struggle with a substance use disorder, the first step toward taking back control of your life is to stop using drugs and alcohol. Although this is often much easier said than done, medical detox can make the process safer and smoother. Under the care of experienced professionals, you can slowly break your substance use, work through withdrawal, and begin a rehabilitation program.
The Recovery Village at Palmer Lake is a full-service facility in Palmer Lake, Colorado that specializes in treatment for drug and alcohol addiction, along with co-occurring disorders. Starting with medical detox, our facility provides a full continuum of care, including inpatient, partial hospitalization, intensive outpatient and outpatient programs. With successful medical detox and comprehensive care, a rehabilitation program can lead you or a loved one toward a life of lasting sobriety.
What Is Medical Detox?
Medical detoxification is the first step in most drug or alcohol rehabilitation programs. More commonly known as medical detox, this process is crucial to successful recovery. When you're dependent on a substance, your body has to compensate for the constant presence of that substance.
Once you stop using that substance, your body may have difficulty adjusting. This can cause a variety of unpleasant and potentially life-threatening side effects as the body undergoes withdrawal. While withdrawal symptoms typically last between five and ten days, the detox process can be longer or shorter depending on the type and length of substance use and your personal body chemistry.
Undergoing detox under the supervision of professional clinicians and physicians ensures that you're as safe and comfortable as possible. Medical detox at The Recovery Village at Palmer Lake includes:
Around-the-clock medical supervision
Medication management
Soothing options, including massage and hydrotherapy
Nutritious, easily digestible meals
Comfortable resting spaces
A safe, supportive environment
Who Needs Medical Detox?
Medical detox is the first step for most clients at The Recovery Village at Palmer Lake, no matter the treatment program. However, not everyone has to undergo medical detox to begin treatment. This process is only necessary for those with physical addictions whose health is at risk if they detox without medical supervision. The use of certain substances increases the risk of physical addiction and potentially dangerous withdrawal symptoms.
Drugs that Typically Require Medical Detox
Certain substance use disorders are more likely to require medical detox:
Alcohol
Prescription opioids (oxycodone, tramadol, Percocet, Vicodin, OxyContin and Suboxone)
Illicit opioids (heroin, fentanyl and carfentanil)
Stimulants (Adderall, Ritalin, Vyvanse, Concerta and ecstasy)
Benzodiazepines (Xanax, Klonopin and Ativan)
Sleeping medications (Ambien, Halcion and Lunesta)
Staying accountable outside a formal rehab program can be challenging, especially while experiencing withdrawal symptoms. That's why medical detox is useful for anyone who wants to detox away from the people, places and pressures that influenced their substance use. Professionals at The Recovery Village at Palmer Lake can help you stay motivated and focused on your goals before, during and after withdrawal side effects.
What To Expect During Medical Detox
At The Recovery Village at Palmer Lake, we know that everyone's struggle with drug and alcohol addiction is different. To accommodate these differences, medical professionals at our center conduct a thorough evaluation to customize medical detox treatment plans to meet each person's unique needs.
This initial screening may include some or all of the following evaluations:
Drug and alcohol screening
Medical assessment
Psychological assessment
Co-occurring disorders evaluation
Risk assessment
Social assessment
Once this evaluation is complete, clients begin the medical detox process in the comfort of our Colorado detox center. Cravings and withdrawal side effects may take anywhere from a few hours to a few days to set in, and typically last between five and ten days. These physical and psychological side effects may range from mild — such as headaches, irritability, sweating and nausea — to severe, including heart palpitations, seizures, insomnia, tremors and hallucinations.
The detox process can vary widely in length and intensity depending on the specific substances used, the length of addiction, individual body chemistry, family history and co-occurring conditions. This is what makes medical supervision so critical. Even if you do begin to experience life-threatening side effects, trained physicians and clinicians are nearby to stabilize you, administer detox medications when necessary, and keep you as comfortable as possible.
After detox, you'll likely enter into a full-time residential treatment or partial hospitalization program. There, you can reflect on the factors that influenced your substance use and learn the skills necessary to live in sobriety. If your addiction is relatively recent and mild, our clinicians may recommend that you transition directly to more flexible outpatient care.
How Long Is a Detox Program?
Detox occurs because the body has adjusted to the continual presence of a substance, making the substance necessary for normal functioning. The time it takes for the body to return to its normal function depends primarily on the substances that were used to initially create a dependent state. The length of detox will also vary based on how the amount of a substance is used, your genetics, any underlying medical conditions and many other factors.
Getting Started with Individualized Colorado Medical Detox
Detox may be difficult, but the benefits of enduring this period of discomfort can last a lifetime. Undergoing this process in a medically supervised environment like The Recovery Village at Palmer Lake can dramatically improve your sense of well-being and comfort during the process. More importantly, it keeps you close to trained physicians and clinicians who can help you successfully manage potentially dangerous complications.
What Happens After Detox?
In some ways, life after detox is a much easier part of the journey to recovery, but in other ways, it is more difficult. Detox can be physically demanding and dangerous. Completing detox should be considered an important milestone in the journey toward full recovery. Thinking can become clearer, life can become more enjoyable, and you may feel better about yourself being able to function without using a substance.
Despite the immediate benefits of being substance-free, staying sober in the long term can seem difficult. There will be days when cravings will be difficult to ignore, and relapse can make it necessary to redo the whole detox process. One of the reasons that people relapse after detox is that substance use can become a way of coping. Treatment after detox focuses on many aspects of sobriety, one of them being the development of healthy coping strategies to handle cravings.
The process after detox is typically referred to as rehab, which may take place in the same facility that was used for detox. Rehab can be inpatient, where someone lives in the treatment facility, or it can be outpatient, where regular visits are made to the rehab facilities during treatment.
How to Find a Medical Detox Center Near Me
Are you looking for Colorado medical detox? We can help. The Recovery Village at Palmer Lake's Community Rehab Services page can help you locate treatment resources statewide, in cities like Denver, Aurora, Fort Collins, Colorado Springs, Arvada, Westminster, Pueblo, Boulder and many more.
With gorgeous mountain and lake views, compassionate addiction specialists, evidence-based treatments and healing amenities, The Recovery Village at Palmer Lake sets the stage for hope and recovery. Call us today to speak to an intake coordinator and take the first step toward healing.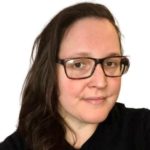 Editor – Erica Weiman
Erica Weiman graduated from Pace University in 2014 with a master's in Publishing and has been writing and editing ever since.
Read more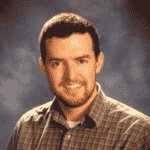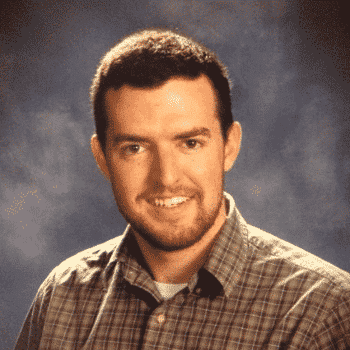 Medically Reviewed By – Benjamin Caleb Williams, RN
Benjamin Caleb Williams is a board-certified Emergency Nurse with several years of clinical experience, including supervisory roles within the ICU and ER settings.
Read more
Sources
---
Substance Abuse and Mental Health Services Administration (SAMHSA). "Overview, Essential Concepts, and Defini[…]ns in Detoxification." Detoxification and Substance Abuse Treatment, 2006. Accessed December 30, 2021.
National Library of Medicine. "Opiate and opioid withdrawal." MedlinePlus, November 30, 2021. Accessed December 30, 2021.
Pétursson, H. "The benzodiazepine withdrawal syndrome." Addiction, November 1994. Accessed December 30, 2021.
Zorick, Todd; Nestor, Liam; & et al. "Withdrawal symptoms in abstinent methamp[…]e-dependent subjects." Addiction, October 2012. Accessed December 30, 2021.
National Library of Medicine. "Cocaine withdrawal." MedlinePlus, November 30, 2021. Accessed December 30, 2021.
Grinspoon, Peter. "If cannabis becomes a problem: How to manage withdrawal." Harvard Health Publishing, May 26, 2020. Accessed December 30, 2021.
Medical Disclaimer
The Recovery Village at Palmer Lake aims to improve the quality of life for people struggling with substance use or mental health disorder with fact-based content about the nature of behavioral health conditions, treatment options and their related outcomes. We publish material that is researched, cited, edited and reviewed by licensed medical professionals. The information we provide is not intended to be a substitute for professional medical advice, diagnosis or treatment. It should not be used in place of the advice of your physician or other qualified healthcare providers.