There are a variety of perceived barriers to seeking treatment for drug or alcohol addiction, ranging from fear of losing one's reputation to fear of losing your home. One of the most common reasons people with addiction fail to seek treatment is the fear of losing their job. Whether you work in construction, the school system, on Wall Street or in an office building, it's common to be afraid of losing your job if you seek treatment.
Employees who live with drug or alcohol addiction in Colorado are sometimes unaware of their rights when it comes to seeking treatment for their condition. It's important to understand that you and your job are protected under two separate federal laws that address drug addiction and employee rights.
Can Your Job Fire You for Going to Rehab?
If you're worried about being fired for going to rehab, it is helpful to know that there are two laws that can protect you if you decide to seek treatment. While these laws do not guarantee that you will keep your job if you violate a workplace policy, they do give you legal protections when you go to rehab.
The Americans With Disabilities Act (ADA)
The Americans With Disabilities Act (ADA) recognizes drug and alcohol addiction as disabilities. This means that you are protected from discrimination based on your addiction as long as you are qualified for the job you do.
However, there is an exception if you are currently using or abusing drugs. The ADA stipulates that individuals are only protected if they are not currently using illegal drugs. Further, if the employer's policy states that employees can be terminated for drug misuse, the ADA does not provide protections when a person with an addiction violates a workplace policy.
That said, if you voluntarily seek treatment before you are terminated or found to be in violation of a workplace policy, you are protected under the ADA. It is in your best interests to seek treatment, as going to rehab can help you recover from addiction and lead to a positive impact on your job performance.
Individuals with alcohol addiction are also protected under the ADA, even if they are currently living with an alcohol addiction. 
Family and Medical Leave Act (FMLA)
The Family and Medical Leave Act (FMLA) allows eligible employees to take up to 12 weeks of paid or unpaid leave for a variety of medical reasons, including substance use disorder treatment. You cannot be fired while attending treatment, and your position, salary and benefits are guaranteed upon your return.
However, the FMLA has strict eligibility requirements. You must have worked for your employer for the past 12 consecutive months and have at least 1,250 accumulated hours. It's also important to keep in mind that although FMLA laws protect you from being fired for seeking treatment, they do not protect you from being terminated for violating a specific workplace policy.
In addition, the process for requesting leave is quite formal and will require you to work with your human resources department to complete required paperwork to document your leave. It is important that you speak to your employer before you commit to a treatment facility; otherwise, you lose FMLA protection.
Attending Rehab After Work: Outpatient Rehab
The ADA and FMLA provide legal protections for employees who take time off for rehab, but you may still be concerned about leaving your job to seek treatment. If you need to continue to work, attending outpatient rehab may be a suitable option. In contrast to inpatient rehabs, outpatient rehab programs allow you to continue to live at home and go to work while in treatment.
Outpatient rehab programs are beneficial for those who want to continue to work. Your employer won't know you're in treatment unless you tell them. However, the downside is that you will still be living in the community, where you may be faced with triggers for drug or alcohol use. If you have support from your family and are committed to recovery, outpatient rehab can still be effective. If you have difficulty coping with triggers at home, however, you may benefit from the structure of an inpatient program, which allows you to focus 100% on recovery.
Talking to Your Employer About Rehab
If you are afraid that your employer and co-workers will think poorly of you for seeking treatment, you are not alone. It is a common fear. However, chances are that your boss and co-workers will appreciate your decision and be ready to support you on your journey. That support network will be extremely important both during and after your treatment, and it is crucial that it is based on trust and honesty.
Speak to your employer with openness and honesty. Be content in the knowledge that your job will be waiting for you once your treatment is complete, as long as you handle the situation within the guidelines of employment law. You might consider telling your employer that you'd like to exercise your rights to seek treatment under FMLA and ADA. It is actually in your employer's best interests to support you in seeking treatment, as completing rehab has been found to improve absenteeism and job-related problems among employees with addiction.
Returning to Work After Rehab
After you complete a rehab program, you will need to adjust to life after rehab. This will include returning to work. Your employer may require that your rehab provider complete a fitness for duty certification that states that you are able to return to work.
Your employer may also require you to sign a "return to work agreement," which may stipulate that you must remain free from drugs or alcohol in order to return to work and continue your employment. Such an agreement could also spell out consequences, including termination, if you fail to remain free from drugs and alcohol.
In order to maintain your commitment to recovery once you return to work, it can be helpful to work with your employer's EAP (employee assistance program). EAPs provide employees with free services to address a variety of life problems, including relationship issues, substance misuse and legal problems. Your EAP can provide brief counseling or refer you to an outpatient addiction treatment provider to help you continue on your recovery journey.
Additional FAQs
Can You Be Fired for Being a Recovering Addict?
If you are in addiction recovery, there are laws that protect you from being fired if you seek treatment. You cannot be fired simply because you are in treatment for an addiction. However, if you actively violate a workplace policy related to drug or alcohol misuse, you could be fired.
Should I Tell My Boss I Am in Recovery?
Ultimately, you can decide whether you tell your boss you're in recovery. If you need to take time away from work to attend inpatient rehab, you will be protected by ADA and FMLA. However, you will need to inform your employer so that you can complete the formal processes required to take time off for rehab. On the other hand, if you choose an outpatient rehab program and continue to attend work as scheduled, there is no obligation to tell your boss.
Is Alcoholism a Protected Disability?
The ADA recognizes alcoholism or an alcohol use disorder as a protected disability. If you require inpatient care or ongoing treatment, an alcohol use disorder meets the requirements for a serious health condition under FMLA as well.
If you are seeking professional treatment at a registered facility in Colorado, The Recovery Village at Palmer Lake is here for you. Located less than an hour from Denver, we pair expert care with a beautiful, scenic setting that fosters the healing process. Our treatment plans are customized to suit your individual needs and span the full continuum of recovery, start to finish. Contact us today to start your journey toward a healthier, substance-free life in recovery.
If you are seeking professional treatment at a registered facility in Colorado, we invite you to Recovery Village at Palmer Lake. Located less than an hour from Denver, we pair expert care with our beautiful scenic setting. Our treatment plans are customized to suit your individual needs and span the full continuum of recovery, start to finish. Start your journey to wellness today by taking the first step and contacting us.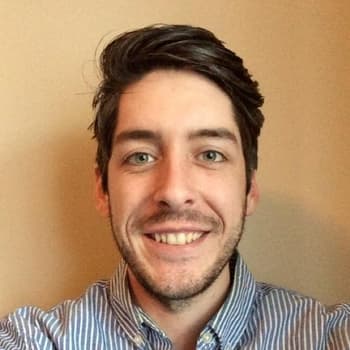 Editor – Jonathan Strum
Jonathan Strum graduated from the University of Nebraska Omaha with a Bachelor's in Communication in 2017 and has been writing professionally ever since.
Read more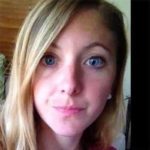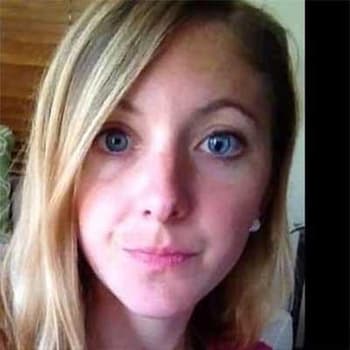 Medically Reviewed By – Jenni Jacobsen, LSW
Jenni Jacobsen is a licensed social worker through the Ohio Counselor, Social Worker and Marriage and Family Therapist Board. She has seven years of experience working in the social work field, working with clients with addiction-related and mental health diagnoses.
Read more
Medical Disclaimer
The Recovery Village at Palmer Lake aims to improve the quality of life for people struggling with substance use or mental health disorder with fact-based content about the nature of behavioral health conditions, treatment options and their related outcomes. We publish material that is researched, cited, edited and reviewed by licensed medical professionals. The information we provide is not intended to be a substitute for professional medical advice, diagnosis or treatment. It should not be used in place of the advice of your physician or other qualified healthcare providers.