Although the infection rate of coronavirus in Colorado seems relatively low compared to other parts of the country, the pandemic's effects are still noticeable. Mental health concerns like stress, anxiety and depression are rising throughout the United States due to the impact of isolation, financial worries, health fears and general uncertainty. In a survey by The Recovery Village, 81% of mental health professionals reported increases in mental health symptoms, and 53% of patients increased or began substance use, likely as a way to cope.
The increase in mental health symptoms has led to a surge in teletherapy in Colorado, and online counselors and psychologists are seeing many more patients through virtual services. Telehealth services have become even easier to access, as many prior restrictions on virtual health care, including insurance coverage, were relaxed in response to the pandemic. Many Colorado counseling services have made the switch to remote services, allowing more people to receive life-saving treatment.
The next hurdle for many Coloradans to overcome is unemployment. People who were laid off or furloughed rely on additional unemployment benefits to survive. On July 25, 2020, the extra $600-per-week payments through the federal CARES Act ended without a new plan in place. Colorado's state extended benefits, or SEB, continues unemployment benefits for Coloradans for another 13 weeks, with an additional $300 unemployment bonus from the Federal Emergency Management Agency (FEMA). An end or reduction in these protections could have significant mental health consequences for the unemployed.
End of Unemployment Protections Will Cause Further Demand
Past economic events foretell what may happen after these unemployment benefits end. Suicide risks increase due to factors like untreated mental health concerns, substance use, isolation, hopelessness and long-term unemployment — all issues created by the pandemic. The 2008 recession, which caused many financial issues, led to an estimated 10,000 more suicides than expected over two years. Similarly, suicide rates are expected to rise due to the economic struggles and stress related to the pandemic.
If you or a loved one is experiencing suicidal thoughts or tendencies, call the National Suicide Prevention Hotline at 1-800-273-8255.
Fortunately, many Colorado mental health and substance abuse treatment facilities have already transitioned to telehealth services. These resources will be vital in helping the potential wave of new patients created after Colorado unemployment benefits end for good. The 17 community mental health care centers in Colorado are equipped to handle both in-person and virtual appointments for conditions like stress, anxiety, depression and addiction.
Online Therapy Resources Are Available
Alongside mental health clinics throughout the state, online therapy platforms like Talkspace provide affordable telemedicine and psychiatry services. However, many of the therapists and counselors and these platforms may not provide services related specifically to substance abuse treatment.
The Recovery Village at Palmer Lake offers virtual services through our easy-to-use telehealth app, which confidentially connects clients to licensed substance use and mental health therapists and counselors. Our professionals are specifically trained to treat substance use disorders and co-occurring mental health conditions, meaning that treatment focuses on healing the entire person — not just the addiction.
If you or a loved one is struggling with a substance use disorder or co-occurring condition, The Recovery Village at Palmer Lake is here to help. Whether you're looking for in-person services or online care, our helpful representatives are available 24/7 to answer questions about treatment options, therapy programs and the recovery process. Contact us today to take the first step toward a healthier, substance-free life.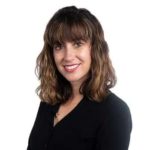 By – Kacie Chelli, MS
Kacie has her M.S. in clinical psychology. Previously, she was employed with American Addiction Centers, where she helped people find appropriate care to begin their journey in recovery.
Read more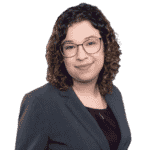 Editor – Melissa Carmona
Melissa Carmona puts years of writing and editing experience to work helping people understand substance abuse, addiction and mental health disorders.
Read more
Medical Disclaimer
The Recovery Village at Palmer Lake aims to improve the quality of life for people struggling with substance use or mental health disorder with fact-based content about the nature of behavioral health conditions, treatment options and their related outcomes. We publish material that is researched, cited, edited and reviewed by licensed medical professionals. The information we provide is not intended to be a substitute for professional medical advice, diagnosis or treatment. It should not be used in place of the advice of your physician or other qualified healthcare providers.