There are various levels of treatment available for someone living with a substance use disorder. The level of care that is needed depends on the severity of the person's addiction and other factors. At The Recovery Village at Palmer Lake, inpatient rehab treatment is the most intensive level of care offered following medical detox.
What Is Inpatient Rehab?
Inpatient rehabilitation offers constant live-in care for people with substance use disorders. At an inpatient care facility, all evaluation, treatment, and rehabilitation is supervised by medical professionals. Inpatient services can include medical support, individual and group therapy, family therapy, medication management and recreational therapies like yoga. Consistent and thorough support is given on a structured schedule to help support patients in their recovery.
How Long Is Inpatient Rehab?
Inpatient treatment varies depending on the person. Short and long-term facilities provide different levels of care. Long-term inpatient treatment can be anywhere between thirty to ninety days or more.
What Is the Criteria for Inpatient Rehab?
Inpatient rehab requires a person to meet certain criteria. The criteria that are common among most inpatient rehab programs are:
A diagnosis of chemical dependency with symptoms lasting over a month
Medically stable and not in active withdrawal
Proven social support for aftercare
Emotional capacity to participate in the rehabilitative therapies in a productive way
How Much Does Inpatient Rehab Cost?
Inpatient rehab cost depends on the location, whether it is a private or government-owned facility, provided amenities, and how much of the cost is covered by the individual's insurance. The average cost of an inpatient rehab stay is approximately $12,500.
Is Inpatient Rehab Covered by Insurance?
All insurance companies have different criteria regarding what they will cover for substance use treatment. The best way to find out whether or not an inpatient stay is covered by your insurance is to call the insurance company or speak with us to verify your insurance.
Benefits of Inpatient Rehab
Inpatient rehab offers a safe, secure and stable environment for those who are seeking treatment for substance abuse. Anyone who's been unsuccessful with less structured options and requires a higher level of care can utilize many benefits of inpatient rehab:
On-site detox
Comprehensive assessment and ongoing evaluation
24-hour clinical support and nursing staff
Psychiatric care
Individual and group therapy
Recreational therapy
Sense of community
Medication management
Meals prepared by an on-site chef
Aftercare and discharge planning
Inpatient Rehab Programs
Drug rehab treatment caters to the source of the addiction, and should also address any co-occurring conditions. Treatment depends on the individual, and it specializes in the specific substance in order to provide targeted and effective treatment for the person's unique needs. In most cases, patients start with a medical detox, then transition into inpatient rehab once they've cleared the substance from their system.
Inpatient Alcohol Rehab
Alcohol rehabilitation begins by addressing the mental and physical symptoms of alcohol abuse and withdrawal. One severe alcohol withdrawal symptom called delirium tremens requires close medical and psychological monitoring. Alcohol rehab can also include individual and group therapy, vocational and life skills training, and other supportive modalities.
Inpatient Drug Rehab
Drug rehab features many of the same interventions as alcohol rehab, but specific treatment may vary depending on the drug used. Those who have used intravenous drugs will also need to be screened for HIV and Hepatitis B & C. Drug rehab includes various therapy methods and medical monitoring to ensure patients' well-being and safety.
Inpatient Rehab for Co-Occurring Disorders
Some people who need treatment for a substance use disorder also suffer from other mental health conditions like depression, anxiety or bipolar disorder. In the case of co-occurring disorders, each condition requires treatment to lay the roadmap for successful recovery.
Co-occurring disorder treatment includes medication management for the co-occurring mental health condition, therapeutic interventions and individual behavioral therapy to strengthen coping skills and mental health.
Inpatient Rehab Near Me
If you or a loved one is seeking treatment for a substance use disorder, The Recovery Village at Palmer Lake, Colorado is a great place to start. With expert medical staff, involved therapy sessions and renewing amenities, healing is possible. Whether you are seeking a full continuum of care from inpatient detox through outpatient, or looking for a residential program, The Recovery Village at Palmer Lake can help. Call us today to learn more about detox, inpatient, outpatient and other personalized programs.
You can also see the Recovery Village facilities located near you by using our location finder. The Substance Abuse and Mental Health Services Administration (SAMHSA) treatment finder tool is also available to provide more information about treatment options that are available to you.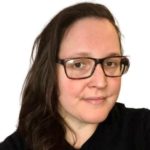 Editor – Erica Weiman
Erica Weiman graduated from Pace University in 2014 with a master's in Publishing and has been writing and editing ever since.
Read more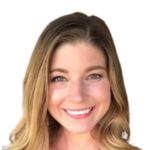 Medically Reviewed By – Danielle Boland
Danielle is licensed clinical social worker, currently living and practicing in central Connecticut.
Read more
Sources
---
Georgetown University. "Substance Abuse: Facing The Costs." Health Policy Institute. Accessed December 26, 2021.
National Institute on Drug Abuse. "How long does drug addiction treatment usually last?" Principles of Drug Addiction Treatment: A Research-Based Guide (Third Edition), January 2018. Accessed January 03, 2022.
Qureshi, AZ, Jenkins, RM, & Williamson, LF. "The Broken Link: Admission Criteria for […]mmon Misconceptions." Saudi Journal of Medicine & Medical Sciences, August 11, 2016. Accessed December 26, 2021.
National Library of Medicine. "Alcohol withdrawal." MedlinePlus, January 17, 2021. Accessed December 26, 2021.
Substance Abuse and Mental Health Services Administration (SAMHSA). "Facing Addiction in America: The Surgeon[…]rugs, and Health." November 2016. Accessed December 26, 2021.
Substance Abuse and Mental Health Services Administration (SAMHSA). "Co-Occurring Disorders and Other Health Conditions." November 4, 2021. Accessed December 26, 2021.
Medical Disclaimer
The Recovery Village at Palmer Lake aims to improve the quality of life for people struggling with substance use or mental health disorder with fact-based content about the nature of behavioral health conditions, treatment options and their related outcomes. We publish material that is researched, cited, edited and reviewed by licensed medical professionals. The information we provide is not intended to be a substitute for professional medical advice, diagnosis or treatment. It should not be used in place of the advice of your physician or other qualified healthcare providers.