Fetal alcohol syndrome is a type of birth defect that occurs due to the use of alcohol during pregnancy. This condition can lead to physical deformities, delayed mental development and impaired social development. There is no cure for fetal alcohol syndrome, so it's important to avoid the risk of it occurring in the first place.
What Is Fetal Alcohol Syndrome?
Fetal alcohol syndrome (FAS) is actually part of a broader group of conditions called fetal alcohol spectrum disorders (FASD). There are many different conditions that can occur in people who have FASD, but fetal alcohol syndrome is the worst of these potential conditions.
Fetal alcohol syndrome ultimately affects the central nervous system, causing neurological problems. Fetal alcohol syndrome also commonly affects physical characteristics, such as facial features and height. People who have fetal alcohol syndrome will often have learning problems and difficulty getting along with others.
Fetal Alcohol Syndrome Diagnosis
Diagnosis of fetal alcohol syndrome must be made by a licensed health care professional, such as a doctor. Doctors will use multiple factors to diagnose fetal alcohol syndrome. These include:
History of the individual's mother using alcohol while pregnant
Facial deformities
Growth deficiencies
Abnormalities of the brain's structure or size
Seizures with no obvious cause
Behavioral deficits or problems
A doctor will also use these factors to diagnose other types of fetal alcohol spectrum disorders, depending on how many and what types of symptoms are present.
Alcohol and Pregnancy Statistics
While most people know that drinking alcohol during pregnancy is not good for the baby, there are still many people who drink while pregnant. A CDC survey found that over one in 10 pregnant women had used alcohol within the last 30 days. Additionally, over 3% of pregnant women reported binge drinking (drinking four or more alcoholic beverages at one time) within the previous 30 days.
What Causes Fetal Alcohol Syndrome?
While medical scientists know that using alcohol while pregnant causes fetal alcohol syndrome, the exact way that alcohol affects the developing baby is not fully understood. Still, the risks of using alcohol while pregnant are very real. Although any drinking while pregnant creates a risk, this risk becomes extremely high when someone has an episode of binge drinking during their pregnancy.
Drinking Alcohol While Pregnant
A single drink while pregnant is enough to cause damage to your developing baby. While minimal alcohol use during pregnancy may be more likely to cause a condition that's less severe than fetal alcohol syndrome, it can still harm your baby. However, the risk of fetal alcohol syndrome occurring with a single alcoholic drink does still exist.
Drinking in Early Pregnancy Without Knowing
Some mothers who understand the risks of alcohol may be concerned if they have used alcohol very early in their pregnancy without knowing it. Unfortunately, these concerns are well-founded. The earlier in the pregnancy that alcohol is used, the greater its potential for harm.
While alcohol can be harmful at any point in the pregnancy, the earliest days lay the foundation for the baby's development during the rest of the pregnancy. This includes the formation of major organs and the brain. Alcohol use in the first three months of pregnancy is the most harmful.
Drinking While Trying To Get Pregnant
While drinking alcohol early in the pregnancy can cause a mother to feel awful due to the potential harm that it can cause, this situation is avoidable for those trying to get pregnant. While trying to get pregnant, stopping alcohol use can help you to avoid a situation where you accidentally drink while pregnant. Stopping drinking can also make it easier to conceive.
If you struggle to stop drinking alcohol while trying to get pregnant, it also indicates that you will probably find it hard not to drink during pregnancy. Stopping alcohol use while trying to conceive can help show that you will be able to remain sober during the entire pregnancy.
Signs of Fetal Alcohol Syndrome
It takes a doctor to diagnose fetal alcohol syndrome; however, there are symptoms of this condition that should lead someone to have their child evaluated. Symptoms of fetal alcohol syndrome include:
Delayed or slow growth
Birth defects (visible or internal)
Seizures
Poor balance
Learning disabilities
Delayed development
Behavioral problems
These symptoms can indicate fetal alcohol syndrome or other types of fetal alcohol spectrum disorders.
Fetal Alcohol Syndrome in Adults
The effects of fetal alcohol syndrome are permanent, as they are birth defects that cannot be cured. These effects will last into adulthood and can cause difficulty getting along with others, impaired fine motor function, learning problems and hyperactivity.
Adults with fetal alcohol syndrome may find it more difficult to advance educationally or in a career, and they may require some degree of ongoing assistance during the course of their lives. Alcohol use during pregnancy can have consequences that last for decades.
Fetal Alcohol Syndrome Treatment
There is no cure or treatment that can reverse fetal alcohol syndrome. If it is diagnosed early, however, supportive care can be given to help minimize developmental delays and other problems that can have a lifelong effect.
Someone with fetal alcohol syndrome should receive special education tailored to their unique needs, and they may need behavioral therapy or mental health treatment. Medications can be given to support and improve mental health and reduce behavioral problems that can occur. Treatment of fetal alcohol syndrome also involves training the parents how to best support their child's development.
When To Stop Drinking When Pregnant
When potential pregnancy is involved, the best time to stop drinking is before conceiving. The first trimester is the most sensitive time in a baby's development, and stopping alcohol use once pregnancy has been confirmed is too late. The longer someone waits to stop drinking while pregnant, the greater the risk to their child.
While fetal alcohol syndrome is the most serious long-term effect drinking has on a pregnancy, it is by no means the only risk. There are many other types of fetal alcohol spectrum disorders that can occur, as well as an increased risk of miscarriage or stillbirth.
Finding Help for Alcohol Abuse and Alcohol Use Disorder
When planning to start a family, many women will recognize their need to stop drinking. However, this can also be a time when they realize that it is harder for them to stop than they anticipated. Almost no one plans to continue using alcohol while pregnant, but many women do simply because they struggle to stop.
If you are pregnant or planning to be and are finding it harder to stop using alcohol than you anticipated, getting professional help to stop alcohol use is very important. The effects of using alcohol during pregnancy can affect a child's development and greatly impact their entire life.
Starting a family is a special time that can provide you with more motivation to get and stay sober than almost any other time in your life. If you or someone you love is struggling with alcohol use, The Recovery Village at Palmer Lake is here to help you on your recovery journey. Contact us today to learn more about treatment programs that can help you recover from alcohol addiction and allow you to give your children the best chance possible in life
You Might Be Interested In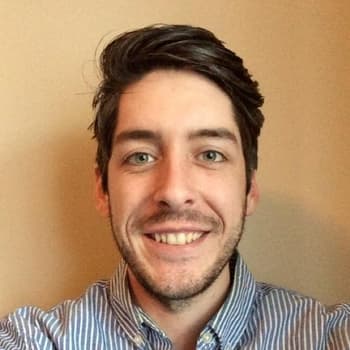 By – Jonathan Strum
Jonathan Strum graduated from the University of Nebraska Omaha with a Bachelor's in Communication in 2017 and has been writing professionally ever since.
Read more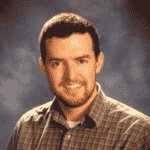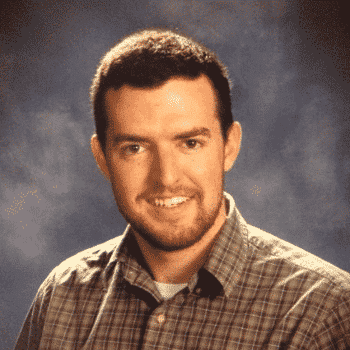 Medically Reviewed By – Benjamin Caleb Williams, RN
Benjamin Caleb Williams is a board-certified Emergency Nurse with several years of clinical experience, including supervisory roles within the ICU and ER settings.
Read more
Sources
---
Vorgias, Demetrios; Bernstein, Bettina. "Fetal Alcohol Syndrome." StatPearls, July 26, 2021. Accessed March 5, 2022.
U.S. Centers for Disease Control and Prevention. "Basics about FASDs." January 11, 2022. Accessed March 5, 2022.
Denny, Leeanne; Coles, Sarah; Blitz, Robin. "Fetal Alcohol Syndrome and Fetal Alcohol Spectrum Disorders." American Family Physician, October 15, 2017. Accessed March 5, 2022.
U.S. Centers for Disease Control and Prevention. "One in 10 pregnant women in the United S[…]rts drinking alcohol." September 24, 2015. Accessed March 5, 2022.
U.S. National Library of Medicine. "Fetal Alcohol Spectrum Disorders." MedlinePlus, August 31, 2016. Accessed March 5, 2022.
Duke University. "Content: Any Amount of Alcohol During Pr[…]y Can Result in FASD." Accessed March 5, 2022.
Fertility Coalition. "Alcohol." 2022. Accessed March 5, 2022.
Gavin, Mary L. "Fetal Alcohol Syndrome." Nemours Children's Health, November 2020. Accessed March 5, 2022.
Michael, Erin. "Miscarriage risk increases with each wee[…]ion during pregnancy." Healio, August 14, 2020. Accessed March 5, 2022.
Medical Disclaimer
The Recovery Village at Palmer Lake aims to improve the quality of life for people struggling with substance use or mental health disorder with fact-based content about the nature of behavioral health conditions, treatment options and their related outcomes. We publish material that is researched, cited, edited and reviewed by licensed medical professionals. The information we provide is not intended to be a substitute for professional medical advice, diagnosis or treatment. It should not be used in place of the advice of your physician or other qualified healthcare providers.