There are always many factors that determine whether someone develops an opioid addiction. It is good to be aware of them as you evaluate your own behavior or that of loved ones since opioid addiction has become increasingly deadly in recent years. Here are the top risk factors for opioid addiction for Colorado residents to consider.
1. Daily use of opioids for pain relief
Using opioids for chronic pain relief often leads to abuse as the body begins to need higher and higher doses of opioids to get the same effect. Tolerance to the effects of opioids can lead to using more than prescribed and to dependence on the drugs just to function with a high level of pain.
2. Getting prescriptions from multiple subscribers or pharmacies
Getting opioids, even legally, from different sources can lead to abuse because as the need for higher doses grows, it is easier to deceive medical professionals and pharmacists about exactly how much of the drugs you are taking.
3. Being male
Men are more likely to abuse any kind of drugs, including opiates, but the latest studies show that women are catching up to men in opioid addiction, so women should not assume they are not at risk purely because of their gender, particularly if they have other risk factors for opioid abuse.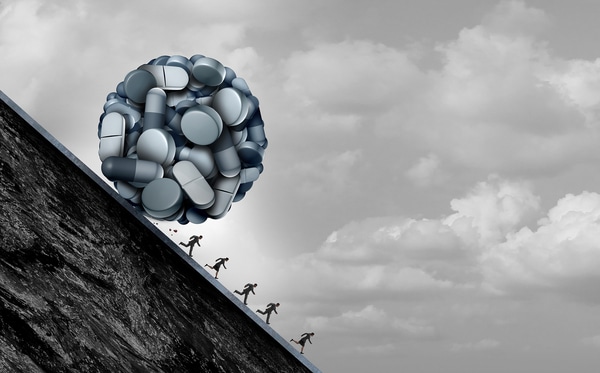 4. Having a mental health disorder or diagnosis
Those with mental health issues like anxiety or depression are more likely to abuse drugs including opioids in an attempt to self-medicate so they can feel better. Sometimes it starts out as minor usage in an attempt to feel better, but it often escalates into another problem. Addiction treatment can address these issues in tandem in co-occurring disorders programs to help those struggling to find healing for both addiction and mental health disorders.
5. Prior non-medical use of opioids
Those who have used opioids in non-medical ways before are more likely to do so again and are at higher risk of abusing these medications. Using opioids for non-medical reasons outside a doctor's valid prescription always indicates a problem or the potential for one, and it is also illegal.
6. Being middle-aged and white
People between the ages of 35 and 54 are most likely to abuse opioids, particularly if they are white or of Native American origin. There are many possible reasons for this trend, including cultural acceptance of opioids compared to other drugs and availability of the medications.
Help for opioid addiction is available at Recovery Village at Palmer Lake, a drug rehab facility in Colorado. There are many different ways to treat opioid addiction, starting with detox programs and moving into inpatient treatment, intensive outpatient therapy, and various others. Different therapy methods and programs will ensure that you or your loved one will get treatment for the whole person and will have the opportunity to enter recovery and overcome addictive behaviors and compulsions. Contact us for more information.
You Might Be Interested In
Medical Disclaimer
The Recovery Village at Palmer Lake aims to improve the quality of life for people struggling with substance use or mental health disorder with fact-based content about the nature of behavioral health conditions, treatment options and their related outcomes. We publish material that is researched, cited, edited and reviewed by licensed medical professionals. The information we provide is not intended to be a substitute for professional medical advice, diagnosis or treatment. It should not be used in place of the advice of your physician or other qualified healthcare providers.