OxyContin and oxycodone are two drugs that are often abused in Colorado. There are some minor differences between the drugs and how they are used, but both carry the risk of abuse, dependence and addiction. Fortunately, treatment for OxyContin and oxycodone addiction is available at professional rehab facilities like The Recovery Village at Palmer Lake.
What Is Oxycodone?
Oxycodone is a semi-synthetic opioid and a Schedule II controlled substance. It is FDA-approved to treat pain that is severe enough to require an opioid. Oxycodone is available in short-acting dosage forms alone or in combination with non-narcotic medications like acetaminophen (Tylenol). Generally, short-acting oxycodone is prescribed every four to six hours as needed.
Oxycodone Dosages
Short-acting oxycodone is available in a variety of oral dosage forms:
| | | |
| --- | --- | --- |
| Name | Dosage form | Dose |
| Generic oxycodone, no brand name | Capsule | 5 mg |
| Generic oxycodone, no brand name | Liquid | 5 mg/5 mL 100 mg/ 5 mL |
| Oxaydo, Oxecta, Roxicodone | Tablet | 5, 7.5, 10, 15, 20, 30 mg |
Short-acting oxycodone is also available in combination with other, non-narcotic agents:
| | | |
| --- | --- | --- |
| Name | Dosage Form | Dose |
| Roxicet | Liquid | 5 mg oxycodone and 325 mg acetaminophen per 5 mL |
| Primlev, Endocet, Percocet, Endodan | Tablet | 2.5, 5, 7.5 or 10 mg oxycodone and 300 mg acetaminophen 2.5, 5, 7.5 or 10 mg oxycodone and 325 mg acetaminophen 4.835 mg oxycodone and 325 mg aspirin5 mg oxycodone and 400 mg ibuprofen |
What Is OxyContin?
OxyContin is a long-acting dosage form of oxycodone. Like short-acting oxycodone, it is used for pain that is severe enough to require an opioid. Unlike short-acting oxycodone, however, it should not be prescribed on an as-needed basis. Instead, OxyContin is meant to be taken twice daily, with 12 hours between doses. Other long-acting oxycodone dosage forms include Xtampza ER and Xartemis XR.
OxyContin Dosages
OxyContin is available in tamper-resistant tablets in the following strengths:
10 mg
15 mg
20 mg
30 mg
40 mg
60 mg
80 mg
Unlike short-acting oxycodone, OxyContin is not combined into a single pill with any other medications.
How Are OxyContin and Oxycodone Similar?
OxyContin and oxycodone are the same drug; the main difference is that OxyContin is a long-acting version of oxycodone. As such, they have a lot in common:
Both drugs are opioids that people take to relieve and manage severe pain. When taken, the drugs bond with opioid receptors and prevent your brain from perceiving pain caused by a medical condition, such as an injury or recent surgery.
Both drugs also release dopamine that makes you feel good or even high, depending on the dose.
Both drugs depress the respiratory system, which can make your breathing slow down. Your breathing can slow down so much that it stops entirely, which is very dangerous.
Side effects of both drugs can include dizziness, weakness, mood changes, cognitive changes and constipation.
It is possible to overdose from both oxycodone and OxyContin; these drugs are responsible for a significant number of opioid overdoses.
Differences Between OxyContin and Oxycodone
Although the active ingredients in both of these drugs are the same, short-acting oxycodone and OxyContin are different in some key ways:
Short-acting oxycodone is taken every four to six hours on an as-needed basis, while OxyContin is only given every 12 hours due to being time-released.
Doses of short-acting oxycodone are usually lower than those of OxyContin.
The time-release feature of OxyContin makes it more difficult to abuse.
Short-acting oxycodone is often combined with medications like acetaminophen to increase its effectiveness and decrease the total dose of the opioid.
OxyContin is slightly stronger than short-acting oxycodone: 1 mg of OxyContin is equivalent to 2 mg of morphine, while 1 mg of short-acting oxycodone is equivalent to only 1.5 mg of morphine.
Short-acting oxycodone starts working faster than OxyContin. It kicks in within 30 minutes, while OxyContin starts working within one hour.
Opioid Addiction and Treatment
If you or someone you love is struggling with oxycodone or OxyContin abuse, the Recovery Village at Palmer Lake can help. We offer treatment programs for oxycodone and OxyContin addiction that are personalized to each client's needs. These include:
Detox: The first step in overcoming an addiction, detox can help cleanse your system of oxycodone and OxyContin.
Inpatient rehab: Following detox, inpatient rehab gives you a safe place to recover from your addiction and begin the process of starting an opioid-free life.
Outpatient rehab: After inpatient rehab, you transition back to your day-to-day life while continuing therapy with in-person visits to the rehab facility.
Aftercare: Our addiction experts work with you to create an individualized aftercare plan that helps promote lifelong recovery after rehab.
Our 110-bed facility outside Colorado Springs provides breathtaking views of the Rocky Mountains and offers an ideal place to recuperate from the effects of opioid addiction. Some of the many amenities we offer include:
Both indoor and outdoor environments for individual and group therapy
Two exercise gyms
Basketball court
Sand volleyball court
Squash court
Pickleball court
Yoga
Drama therapy
Hiking and walking trails
Heated pool
Separate housing for men and women
If you're ready to begin the journey toward an opioid-free life, contact The Recovery Village at Palmer Lake today. Our knowledgeable representatives are here to assist you in learning about treatment programs that can work well for your situation.
You Might Be Interested In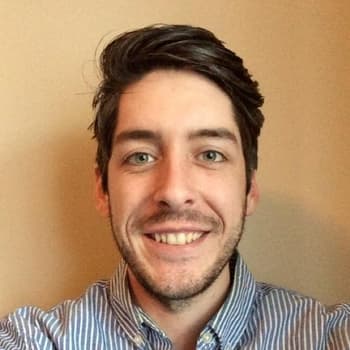 Editor – Jonathan Strum
Jonathan Strum graduated from the University of Nebraska Omaha with a Bachelor's in Communication in 2017 and has been writing professionally ever since.
Read more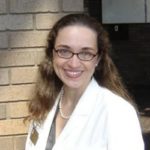 Medically Reviewed By – Dr. Jessica Pyhtila, PharmD
Dr. Jessica Pyhtila is a Clinical Pharmacy Specialist based in Baltimore, Maryland with practice sites in inpatient palliative care and outpatient primary care at the Department of Veteran Affairs.
Read more
Medical Disclaimer
The Recovery Village at Palmer Lake aims to improve the quality of life for people struggling with substance use or mental health disorder with fact-based content about the nature of behavioral health conditions, treatment options and their related outcomes. We publish material that is researched, cited, edited and reviewed by licensed medical professionals. The information we provide is not intended to be a substitute for professional medical advice, diagnosis or treatment. It should not be used in place of the advice of your physician or other qualified healthcare providers.