When most people think of an intervention, they probably envision a confrontational, one-time event in which friends and family members try to convince someone with a substance use disorder to enter treatment. While these types of interventions can be effective in some cases, they often backfire and cause the person struggling with addiction to feel like everyone is against them. If they feel abandoned or like the intervention is unjustified, they can easily dig in their heels and fight all the harder against getting help.
How a CRAFT Intervention is Different
An intervention program called Community Reinforcement and Family Training (CRAFT) takes a different approach to interventions. Instead of gathering a group of family and friends to confront the loved one with a substance use disorder, the CRAFT program trains one or more family members on how to communicate with their loved one about their substance use, including encouraging them to seek treatment.
The CRAFT program begins by teaching the family member or loved one how to engage in self-care in the middle of their loved one's addiction. They learn how not to let their loved one's addiction control their life, and how to protect themselves from situations that could be dangerous to them, like domestic violence.
Next, they learn how to communicate with their loved one about the addiction by giving positive reinforcement for not misusing the substance and withdrawing that positive reinforcement when the substance is used. Positive communication is emphasized because it works better in reaching the goal of getting the loved one into treatment than berating or criticizing them for their substance use.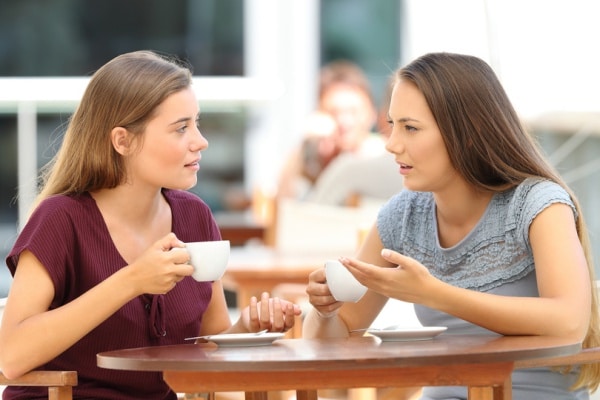 How Long Does CRAFT Take?
The CRAFT program is usually about 10-14 sessions in length, although the average loved one enters treatment after about five sessions, according to the American Psychological Association. While sessions are structured to take place weekly, not all participants can make it every week, so the program usually takes about three months to complete.
Nearly 7 in 10 loved ones enter treatment by the time the program is completed, which is much higher than the Al-Anon and Narc-Anon models of more confrontational interventions (about 37 percent). The CRAFT program's positive approach avoids making the addicted loved one feel alienated, which could account for its increased number of successful interventions.
Although currently the CRAFT program is mostly used outside the U.S., it continues to show success and may become more common domestically as it gets to be more well known. Another amazing thing about the program is that success rates are fairly uniform even with populations that are highly resistant to treatment, and among different age groups.
While most loved ones of those with substance use disorder would say that they want to approach their loved ones positively and supportively, they do not all have the resources to do so without attending a program like CRAFT. The Recovery Village at Palmer Lake offers treatment and other Colorado addiction treatment resources for those with substance use disorder and includes family therapy as part of treatment as well. Contact us today to learn more.
Medical Disclaimer
The Recovery Village at Palmer Lake aims to improve the quality of life for people struggling with substance use or mental health disorder with fact-based content about the nature of behavioral health conditions, treatment options and their related outcomes. We publish material that is researched, cited, edited and reviewed by licensed medical professionals. The information we provide is not intended to be a substitute for professional medical advice, diagnosis or treatment. It should not be used in place of the advice of your physician or other qualified healthcare providers.