The intensive outpatient program (IOP) at The Recovery Village at Palmer Lake offers continued support and increased independence for those recovering from drug or alcohol addictions.
What is IOP? In a full continuum of care (medical detox through outpatient treatment), this type of treatment is essentially the last step before outpatient. On a more technical level, the American Society of Addiction Medicine defines intensive outpatient care as a program that provides at least nine hours of services per week to adults.
At The Recovery Village at Palmer Lake, which is located conveniently to Denver and Colorado Springs, our IOP includes:
Medical support
Counseling for co-occurring mental health disorders
Individual and group therapy
Support group meetings
Medication management
Indoor and outdoor recreational opportunities
Alternative therapy options like yoga, massage and drama therapy
An intensive outpatient program is a level of care that provides clients with daytime medical support and counseling while they adjust to increased freedom and free time. IOPs are not suitable for everyone in recovery but are ideal for people who have completed an acute program (like inpatient care) or partial hospitalization. An IOP may also be effective for those with a strong support system and a more mild addiction. Some patients may begin with an IOP instead of entering straight into an inpatient rehab program.
Participating in an IOP provides those in recovery with a smooth transition from inpatient to outpatient care without the high risk of relapse. During The Recovery Village at Palmer Lake's intensive outpatient program, clients continue to attend scheduled appointments at the facility to keep them connected to the recovery community.
Intensive Outpatient Program for Co-Occurring Disorders
In any IOP, mental health counseling and treatment should always be a key component. Mental health disorders and substance abuse are often interconnected issues, with one spurring — or exacerbating the effects of — the other. For real recovery to happen, the physical and mental aspects of addiction must be treated simultaneously.
Each client in The Recovery Village at Palmer Lake's intensive outpatient program receives care for co-occurring mental health issues like depression and anxiety. As they regain their physical health through daytime medical support, IOP clients can also participate in individual and group counseling to work through any mental and emotional struggles they face as they continue to recover.
For clients in The Recovery Village at Palmer Lake's IOP, mental health therapy may include:
Medication management: Psychiatric support may be part of a client's care plan, depending on their needs.
Individual, family and group counseling: For IOP clients, individual sessions or those involving family members can be held once per week, with regular group therapy included in their weekly schedule as well.
Cognitive-behavioral therapy (CBT): This short-term, goal-oriented form of psychotherapy helps clients create positive changes in their patterns of thinking that contribute to mental health conditions.
Dialectical behavioral therapy (DBT): In DBT, clients participate in a four-part, skill-based plan that promotes emotional regulation and interpersonal effectiveness.
Eye movement desensitization and reprocessing (EMDR): This specialized form of psychotherapy helps clients process trauma in a constructive and supportive manner.
In addition to therapy sessions, The Recovery Village at Palmer Lake's location alone can be conducive to healing from co-occurring mental health issues. Nestled in beautiful Colorado, this renowned center offers serene mountain and lake views, as well as indoor and outdoor amenities that promote a peaceful beginning to each client's recovery journey.
Intensive Outpatient Treatment
There are numerous different types and levels of drug and alcohol rehabilitation, and IOP rehab is near the end of a full continuum of care — as it provides less supervision when compared to partial hospitalization or inpatient programs. IOP rehab for drug or alcohol addiction prepares clients for outpatient care, and eventually, sober living with an aftercare plan.
In The Recovery Village at Palmer Lake, patients in the intensive outpatient program receive a treatment plan that focuses on substance abuse and mental health counseling. These two issues are treated side by side to help people recover from addiction and co-occurring mental illness during their time in our Colorado-based program. Here, a team of clinicians, doctors and addiction professionals guides clients through structured daytime therapy and provides them with strategies for sobriety to incorporate after graduating from treatment. Regardless of whether treatment occurs in Colorado or surrounding areas, treatment in this level of care is not nearly as intensive as inpatient or partial hospitalization programs.
Is an Intensive Outpatient Program Right for Me?
An IOP may prove beneficial for you if:
You are physically stable but need continued support. Experts have designed IOPs for people who have already gone through medical detox, residential and partial hospitalization care. If you need 24-hour supervision or hourly medical support, an inpatient program will suit you better.
You are able and willing to commit to recovery fully. Intensive outpatient care is the last step before outpatient and aftercare, meaning you should be beginning to transition back to daily living slowly. Committing to recovery means taking on more responsibility and holding yourself accountable for the success of your sobriety every day.
When clients are ready for an intensive outpatient program, they should be physically well enough to not require daily medical supervision. Medication management and support are offered in IOP, but physical recovery is not generally the main focus. IOPs take into account co-occurring mental disorders and the emotional aspects of addiction as clients work with therapists and in groups to regain their mental wellness in recovery.
Intensive Outpatient Therapy
In higher levels of care like residential treatment and partial hospitalization, therapy has a greater focus on physical well-being. By the time clients are well enough for IOP, therapy focuses on mental wellness, emotional support and building actionable strategies for sobriety.
Depending on each client's needs, types of IOP therapy at The Recovery Village at Palmer Lake may include:
Individual therapy: These sessions can be based on talk therapy or psychotherapy and include CBT, DBT, EMDR and more.
Family therapy: Family support is integral to a successful recovery. This specific type of therapy may be an option for clients in an IOP.
Group therapy: Peer support groups are a part of each client's IOP experience and enable all participants to give and receive advice and support.
12-step programs: Much like Alcoholics Anonymous (AA) and Narcotics Anonymous (NA), 12-step groups help you build the foundational skills you will use in sobriety.
SMART Recovery: This four-part program helps you expand upon what you have already learned through treatment and therapy for a more successful recovery after treatment.
Recreational therapy: These options may include yoga, art and drama therapy.
Intensive Outpatient Program vs. Inpatient Rehab
The most obvious difference between an intensive outpatient program and inpatient rehab is that in an IOP, patients can return home at night. In contrast, those in an inpatient program live at a treatment center for the duration of their treatment. As you might expect, those in an inpatient program also receive more services than those in an IOP do. For instance, IOPs offer nine or more hours of service per week, and services are often delivered during the evenings or weekends. Services may, at times, be provided during the day or before/after work.
In comparison, inpatient rehabs offer around-the-clock care and supervision, and patients receive clinical services, including medical care. IOPs can meet the needs of those with co-occurring addictions and mental health conditions but do not offer medical care in the way that inpatient care does.
Intensive Outpatient Program vs. Outpatient Rehab
Just as there are differences between IOP and inpatient care, there is also a difference between IOP and standard outpatient care. Outpatient services are less involved than IOPs — often having fewer than 9 hours of service per week.
Outpatient programs typically represent a step-down from IOP. After completing an IOP in Colorado, patients may enter into an outpatient program, which offers less intensive services but helps them stay on track with their sobriety.
Intensive Outpatient Program Guidelines
While each IOP is different, intensive outpatient program guidelines generally dictate two things: clients must be in good physical health and able to participate in nine hours of on-site therapy per week. Being in good health usually requires a client to undergo medically assisted detox and inpatient care before participating in an IOP. While it is recommended that a client participates in the full continuum of care (medical detox through outpatient), The Recovery Village at Palmer Lake does not require clients to have completed higher levels of care. Some clients may have undergone treatment in another Colorado addiction treatment center before coming to The Recovery Village at Palmer Lake.
Intensive outpatient program guidelines emphasize:
Mental recovery: Individual therapy will be a part of your IOP at The Recovery Village at Palmer Lake.
Peer support: Each client's IOP includes daily group therapy at our facility.
Sober living strategies: As the last step before outpatient care, IOP teaches strategies and behaviors to transition to life outside of rehab.
Intensive Outpatient Program Near Me
If you are seeking treatment in a Colorado intensive outpatient program and don't know where to turn, the Substance Abuse and Mental Health Services Administration (SAMHSA) offers a treatment locator tool to search for an addiction treatment program near you. The tool gives a list of providers available within a certain radius of your zip code. The list contains important information, such as the types of treatment offered and the kind of payment accepted by each provider.
If you are located in the Denver or Colorado Springs area and are interested in the intensive outpatient program at The Recovery Village at Palmer Lake, call our facility today. A caring representative will talk through your situation with you and recommend either an IOP or a different level of care. Your recovery is possible — call today to get started on the path toward healing.
Editor – Abby Doty
Abby Doty graduated from Hamline University in 2021 with a Bachelor's in English and Psychology. She has written and edited creative and literary work as well as academic pieces focused primarily on psychology and mental health.
Read more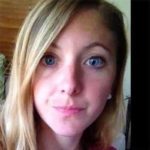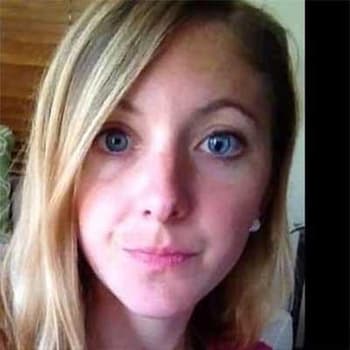 Medically Reviewed By – Jenni Jacobsen, LSW
Jenni Jacobsen is a licensed social worker through the Ohio Counselor, Social Worker and Marriage and Family Therapist Board. She has seven years of experience working in the social work field, working with clients with addiction-related and mental health diagnoses.
Read more
Medical Disclaimer
The Recovery Village at Palmer Lake aims to improve the quality of life for people struggling with substance use or mental health disorder with fact-based content about the nature of behavioral health conditions, treatment options and their related outcomes. We publish material that is researched, cited, edited and reviewed by licensed medical professionals. The information we provide is not intended to be a substitute for professional medical advice, diagnosis or treatment. It should not be used in place of the advice of your physician or other qualified healthcare providers.