Words matter, and what you say (or don't say to someone) during a time of need is important. As a family member or friend of someone struggling with an alcohol or substance use disorder, your words carry even more weight—especially during an intervention.
Holding an intervention is one of the most loving things you can do for someone struggling with a substance use disorder, but it's not always easy to do, especially if you're not sure what to say.
5 Phrases To Say During An Intervention
If you're planning on holding an intervention, whether on your own or with the help of a professional interventionist, here are some important phrases to include:
"I Love You"
Interventions aren't the most pleasant experience for someone struggling with a substance use disorder, so it's important to establish trust and reassure your loved one that they're in a safe place. One of the best ways to do this is to tell them you love them, especially if it's not something you say often.
"I Believe In You"
The thought of getting sober is scary for many people. When you bring up the topic of treatment, it's essential that you remind your loved one that you believe they can overcome their struggles and live a happier, more satisfying life in recovery.
"Addiction Is A Disease"
Nearly all people struggling with a substance use disorder believe that they can stop using on their own at any point and that treatment isn't necessary. However, addiction is a serious disease. By establishing addiction as the enemy, you can show that you're on their side. Plus, by viewing addiction as a disease, you're able to lead into the idea that it's treatable, and with help, they can overcome it.
"Addiction Treatment Works"
Many people don't see the need for treatment, or they don't believe that it works. The bottom line is that treatment does work, and it can help your loved one overcome their addiction. It doesn't happen overnight, and there are some setbacks involved (approximately 40-60% of people relapse during recovery), but treatment teaches you how to handle these challenges. Ultimately, treatment is your loved one's best chance at recovery.
"I'm Here For You"
At the end of the day, all you want is for your loved one to get better. Let them know that you're there to support them as they fight this battle, whether that means attending therapy sessions with them or just being there when they need to talk. This support can make all the difference to someone as they navigate recovery.
What NOT To Do During An Intervention
One of the biggest mistakes families make during an intervention is saying the wrong things or not focusing on the right goal. When you're holding an intervention for a loved one, here are a few things not to do:
Don't start an argument. Instead, remain as calm as possible, and avoid yelling.
Don't place blame on your loved one or resort to name-calling. It's not going to help the situation.
Don't spend all your time focusing on the problem. Be solutions-driven and focus on treatment as the goal.
Don't negotiate the terms of their treatment. Stick to the plan you created going into the intervention.
Don't allow people to participate who will adversely affect the gathering or are a toxic influence on your loved one.
Don't make excuses for their addiction by blaming yourself.
Setting The Stage For An Intervention
Once you have a good idea of what to say (and what not to do), you'll want to work on how to say them in a way that's both loving but firm. Here are a few guidelines to follow when staging an intervention:
Give specific examples of when their addiction has affected people around them.
Avoid accusatory statements by saying "I" instead of "you" as much as possible.
Remain calm and speak in a gentle, caring tone. But don't forget to stay strong and stick to your guns about the end goal, which is treatment.
Be prepared for objections, and have solutions in mind for when they come up.
Enlist the help of a professional interventionist. They can help you guide the conversation in the right direction and ensure everything goes according to plan.
The Roles of Family in Addiction
We Can Help You And Your Loved One
Addiction is a powerful disease, and if you're struggling to get your loved one the help they desperately need, The Recovery Village team at our Palmer Lake, Colorado facility can help. We're experienced in holding interventions, and we can help you make this challenging time easier. Whether you need guidance on what to say during an intervention or you'd like a professional interventionist to facilitate, we can guide you in the right direction. To learn more, contact us today.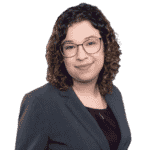 Editor – Melissa Carmona
As the content manager at Advanced Recovery Systems, Melissa Carmona puts years of writing and editing experience to work helping people understand substance abuse, addiction and mental health disorders.
Read more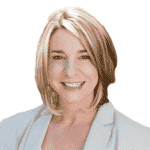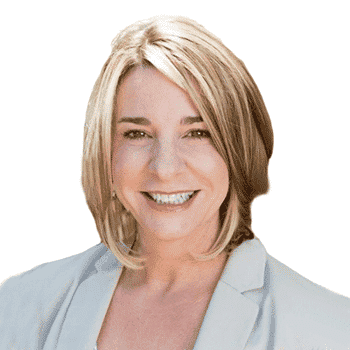 Medically Reviewed By – Nanci Stockwell, LCSW, MBA
A dynamic leader and award-winning business strategist, Nanci Stockwell brings years of industry experience in behavioral health care to her role at Advanced Recovery Systems.
Read more
Medical Disclaimer
The Recovery Village at Palmer Lake aims to improve the quality of life for people struggling with substance use or mental health disorder with fact-based content about the nature of behavioral health conditions, treatment options and their related outcomes. We publish material that is researched, cited, edited and reviewed by licensed medical professionals. The information we provide is not intended to be a substitute for professional medical advice, diagnosis or treatment. It should not be used in place of the advice of your physician or other qualified healthcare providers.