Xanax is primarily used to help people deal with anxiety or panic disorder, and it is one of the most widely prescribed benzodiazepine drugs in the nation. In Colorado in 2016, benzodiazepines accounted for around 25% of all drug prescriptions. Unfortunately, benzodiazepines like Xanax carry the risk of abuse, dependence and addiction.
Xanax is classified as a Schedule IV substance, meaning it carries a significant risk of becoming habit-forming. The drug causes your brain to release a large amount of dopamine, which is what makes it so addictive. Dopamine is a brain neurotransmitter that's responsible for the control of pleasure. The surge of dopamine can trigger your brain into craving more Xanax in order to continue feeling reward and pleasure.
There were more than 48 million Xanax prescriptions in 2013, and many have found themselves becoming addicted to this drug. Xanax addiction can be difficult to overcome alone, but treatment through a professional rehab center can put you on the path toward lifelong recovery.
Signs It's Time for Treatment
There are certain signs that indicate someone may be suffering from Xanax addiction and abuse. These behaviors can include:
An inability to reduce doses or stop using Xanax
Feeling unhinged without Xanax
Requiring higher doses to achieve the same effects
Xanax Addiction Treatment Process
If you or someone you love is suffering from Xanax addiction, finding the right treatment can feel like an overwhelming process. If the situation is not an emergency and immediate medical attention is not required, starting with a visit to your primary care physician to discuss the addiction is a good option. Your doctor will be able to make recommendations for what level of treatment may be the best fit for you.
You can also choose to contact your insurance carrier to see what types of treatment are covered and what your out-of-pocket costs may be. This could influence how and where you decide to seek out treatment. Our knowledgeable representatives can also determine your insurance coverage or help create an affordable payment plan that allows you to get treatment. In addition, you can use our helpful insurance verification tool to check your coverage.
Rehab for Xanax Addiction
Rehab for Xanax addiction provides an opportunity for people to break the cycle of substance abuse and get treatment for a chronic disease. It creates a foundation that makes lifelong recovery possible while providing support that helps prevent relapse during difficult times.
Treatment can occur in many different settings and stages, but the most effective Xanax treatment centers focus on the whole person — not just their substance use. Xanax addiction can be incredibly complex, so it's important to find a treatment center that addresses your specific needs.
Xanax is frequently abused by people with polydrug addictions, meaning they are addicted to other substances in addition to Xanax. Many people also struggle with mental health concerns that contribute to their substance use, such as anxiety or depression. The Xanax treatment facility you choose should be able to address these underlying concerns and any other issues that contribute to the addiction.
Xanax Treatment Options
At addiction treatment centers like The Recovery Village at Palmer Lake, clients receive a full continuum of care. This means they begin with intensive forms of treatment and gradually drop down to more independent programs as they make progress in recovery.
Inpatient Rehabilitation for Xanax Addiction
Inpatient rehab typically begins with a medically supervised detox. Xanax withdrawal can have some of the most severe symptoms of any drug withdrawal, with symptoms ranging from sweating and insomnia to shaking and seizures. These dangerous symptoms are why it's so important to have medical supervision and treatment when ending Xanax use.
The length of inpatient treatment can vary, taking anywhere from 28 to 90 days to complete. Throughout your stay, you'll attend a full schedule of treatment that includes medical visits, therapy, counseling, support meetings and more.
Outpatient Treatment for Xanax Addiction
Outpatient treatment tends to be less expensive and requires a much less significant time commitment. It allows for greater autonomy for patients, which helps them become more self-sufficient and practice the skills they have learned in inpatient treatment. Outpatient programs will usually include individual and group therapy as well as other supplemental counseling.
Toward the end of rehab treatment, you will work with your treatment team on an aftercare plan that supports you throughout your lifelong recovery journey.
Group and Individual Therapy and Counseling for Xanax Addiction
Cognitive behavioral therapy, family therapy, support groups and group therapy are all options for inpatient and outpatient treatment. These are treatment methods that help your recovery by teaching you the coping skills needed to re-enter your day-to-day life without Xanax or other substances.
Does Insurance Cover Xanax Rehab?
The intake coordinators at The Recovery Village can work with your insurance company and determine what's covered. Our online insurance verification tool can also help you learn more about your coverage.
Our representatives can answer any questions you may have about insurance, as well as help you with the approval process. If you don't have insurance, there are also other payment options available to you.
Xanax Addiction Treatment With The Recovery Village
If you or someone you love is struggling with Xanax abuse and addiction, The Recovery Village at Palmer Lake can help. Conveniently located 15 minutes from Colorado Springs and 60 miles from Denver, our center provides evidence-based treatment that can help you begin a healthier, Xanax-free life. The Recovery Village also has facilities located throughout the country, providing accessible treatment no matter where you are.
View our state-of-the-art facility with a virtual tour, or contact us today to learn more about treatment programs that can work well for your needs.
Reach out now
We can help answer your questions and talk through any concerns.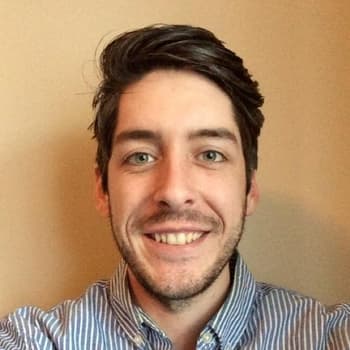 Editor – Jonathan Strum
Jonathan Strum graduated from the University of Nebraska Omaha with a Bachelor's in Communication in 2017 and has been writing professionally ever since.
Read more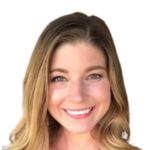 Medically Reviewed By – Danielle Boland
Danielle is licensed clinical social worker, currently living and practicing in central Connecticut.
Read more
Sources
---
Ait-Daoud, N., Hamby, A.S., Sharma, S., Blevins, D. "A Review of Alprazolam Use, Misuse, and Withdrawal." Journal of Addiction Medicine, March 12, 2018. Accessed December 13, 2021.
Bressan, R.A., Crippa, J.A. "The role of dopamine in reward and pleas[…]reclinical research." Acta Psychiatrica Scandinavica, 2005. Accessed December 12, 2021.
Colorado Department of Public Health & Environment. "Colorado Prescription Drug Profile." July 2017. Accessed December 12, 2021.
Semel Institute for Neuroscience and Human Behavior. "Benzodiazepine Addiction." Accessed December 13, 2021.
Medical Disclaimer
The Recovery Village at Palmer Lake aims to improve the quality of life for people struggling with substance use or mental health disorder with fact-based content about the nature of behavioral health conditions, treatment options and their related outcomes. We publish material that is researched, cited, edited and reviewed by licensed medical professionals. The information we provide is not intended to be a substitute for professional medical advice, diagnosis or treatment. It should not be used in place of the advice of your physician or other qualified healthcare providers.