Alcohol abuse and addiction have damaging outcomes for Coloradans and people in every corner of the country. Alcohol use disorder is a serious condition that often requires a concerted treatment effort by a team of addiction professionals. Fortunately, Colorado is home to accredited treatment centers that can assess the situation and guide people through all stages of the recovery process.
Alcoholism, clinically called alcohol use disorder, is a mental health disorder. Introducing large amounts of alcohol ultimately changes the way your brain functions, which is why it's so difficult to stop. An alcohol abuse problem can include binge drinking, having negative consequences such as hangovers with your drinking but continuing anyway, and drinking despite the desire to stop.
Alcohol addiction treatment is available, but it's important that it speaks to the complexity of alcoholism. People often think that if they just try hard enough, they can stop. Ultimately, that's not the case.
The first step to alcohol addiction treatment is learning your options. You'll want to work with a medical professional to explore whether inpatient or outpatient treatment is best for you and whether you'd like to attend rehab treatment locally in Colorado or out of state. Understanding what goes on during alcohol rehab treatment can get you started.
Knowing When It's Time for Treatment
There is no universal way to tell when drinking alcohol has become problematic. Some people drink daily with seemingly no negative repercussions, while others face a host of consequences after just a few drinks.
Individuals are not great at tracking and assessing the impact alcohol has on their life. People tend to minimize and diminish the amount they drink, the time they devote to drinking, and the harms that come. They tend to blame other people rather than taking responsibility for their actions.
Knowing when it's time for treatment comes down to taking an honest and truthful view of life. If this process is too painful or too complex, consider seeking opinions from trusted supporters.
Treatment is right for a person if:
They drink more than they would like
They suffer unwanted consequences from drinking
Drinking is a major point of conflict with loved ones
Another mental health issue interacts with alcohol use
Why Seek Help for Alcohol Addiction?
Professional help for alcohol addiction and alcohol use disorders gives people the best chance at achieving and sustaining recovery. Without treatment, the risks of alcohol affecting a person's mental and physical health grow.
The Recovery Village surveyed more than 2,000 people regarding alcohol abuse, and among people from Western states like Colorado:
61% reported alcohol affected their physical health
46% reported alcohol affected their mental health
44% reported alcohol affected their relationships with loved ones
19% reported alcohol affected their abilities as a parent
22% reported alcohol affected their career or job
31% reported alcohol affected their hygiene
34% reported alcohol affected their finances
11% reported alcohol affected their legal status (jail time, fines, etc.)
The more you drink, the worse your risk for having lasting impacts on your life. Westerners who drank heavily were three times more likely than their peers to report alcohol hurt their relationships or career prospects and twice as likely to report issues with mental health, physical health, legal status and parental ability. They were also 2–6 times more likely than their peers to have lasting health issues because of alcohol, including liver disease, cirrhosis, cardiovascular disease, nerve damage and pancreatitis. Seeking alcohol addiction treatment is an investment in a healthier, more satisfying future for you and your loved ones.
Types of Alcohol Addiction Treatment
A tremendous variety of treatment options exist for alcohol addiction treatment. Even though this range of treatments might seem confusing or overwhelming, they help ensure each person receives a level of treatment that best fits their unique needs, stresses and situation.
The best treatments start with an evaluation from a mental health or addiction professional. From there, they can recommend different services.
Primary Care Doctor
Depending on a person's symptoms and stressors, the primary care physician (PCP) could be a great fit for addiction care. The doctor can assess your physical status and recommend some simple mental health techniques to manage cravings or triggers to drinking.
PCPs are not usually considered addiction experts, but many will have extensive experience aiding people with substance use disorders. People should always ensure that their physician is comfortable and competent in treating alcohol use disorders.
Mutual Support Groups
Mutual support groups, often called peer support groups or 12-step groups, offer a level of care without the involvement of professionals. Groups like AA are synonymous with alcohol use, but other options like SMART Recovery offer alternatives for people looking for another view of recovery.
Support groups rely on the experience and advice of other group members to foster recovery. They help welcome the person into a network of sober support and fellowship that helps teach people at all stages of recovery how to thrive with abstinence.
Behavioral Treatments
Behavioral treatments are mental health services offered by educated and experienced mental health experts. Counselors, social workers, psychologists and psychiatrists can all provide behavioral treatments in a range of inpatient and outpatient settings.
Some of the most common and effective behavioral treatments include:
Medication
Four medications are used to directly treat the symptoms connected to alcohol use disorders. Naltrexone, acamprosate (Campral), disulfiram (Antabuse), and topiramate are all prescription medications that help ease and support the recovery process. Not every medication will be appropriate for each person, so a conversation with the prescriber is essential.
Additionally, since alcohol use disorders often stem from other mental health conditions like depression and anxiety, a prescriber may recommend other medications to directly manage mental health symptoms in hopes of reducing alcohol use disorder symptoms.
Alcohol Rehab
Alcohol rehabilitation is a general term used to describe any level of professional treatment aimed at reducing substance use and encouraging recovery. Rehab can take place in:
Residential treatment facilities
Hospitals
Recovery centers
Mental health agencies
Doctors' offices
Schools and college campuses
Regardless of the setting, rehab is a long-term process, and people should be willing to commit the needed time and energy to recovery. Longer periods of treatment are linked to longer periods of recovery, so as one level of care ends, people should seek appropriate aftercare.
Alcohol Addiction Treatment Centers
The term "alcohol addiction treatment center" is often used interchangeably with "rehab centers" for alcohol. There are alcohol addiction treatment centers in Colorado, such as The Recovery Village at Palmer Lake, and around the country. These centers specialize in helping people be successful with their recovery from alcohol abuse and addiction in an in-depth way.
Alcohol addiction treatment centers and rehab centers for alcohol often start with an intake process and a medically supervised detox. Once they've fully detoxed from alcohol, the staff works with patients to develop a personalized treatment plan that addresses their addiction to alcohol, any other substances, and any underlying mental health concerns.
Inpatient and outpatient treatment options are available, but inpatient rehab centers for alcohol tend to be the best option if you have a severe problem. An outpatient program might not be sufficient to address your needs otherwise.
Inpatient Treatment for Alcohol Abuse
For a lot of people with alcohol use disorders, inpatient/residential treatment for alcohol abuse is the best option available. Inpatient treatment for alcohol abuse allows you to leave your environment and fully commit to your recovery. You'll have intensive therapy and 24-hour care. Inpatient treatment tends to get to the heart of the problem with alcoholism and underlying issues that contributed to it.
You may be wondering, is there an inpatient rehab for alcohol near me? The answer is yes. In Colorado, The Recovery Village operates an inpatient facility in Palmer Lake. This center serves people from Boulder, Colorado Springs, Denver, and statewide. It also serves people from around the country. The Recovery Village has facilities in other national locations if you prefer to travel to receive treatment for alcoholism or alcohol abuse.
Outpatient Treatment for Alcoholism
Outpatient treatment is a generally less expensive and less intense treatment for people with mild to moderate alcohol use disorders. You can continue your daily life and maintain your responsibilities while receiving treatment. Outpatient tends to be more effective for people with fewer symptoms or more restrictive commitments that make inpatient care impossible. Many inpatient treatment centers, including The Recovery Village at Palmer Lake, offer outpatient services.
Teletherapy for Alcoholism
Based on need and technological innovations, online teletherapy treatments for substance use disorders and other mental health conditions are becoming more common. Telehealth allows people to participate in treatment using video or phone contact with a professional from the comfort and safety of their own home.
The Benefits of Professional Help for Alcohol Addiction
Professional addiction treatment offers so many benefits to the individual and their family in the short and long term. Most importantly, professional treatment helps people become sober and stay sober.
Some benefits of professional help include:
Medical evaluation and assistance during detox
Expertly tailored treatment plans
Smooth transitions from one level of care to the next
A community of support and care
Aftercare resources and support group options
How Much Does Alcohol Rehab Cost?
Many people delay seeking treatment for alcoholism because they don't know how much alcohol rehab will cost them. The cost for alcohol treatment varies depending on the type of treatment center, program, amenities and how long you're in treatment. There are non-profit centers that might provide rehab free of charge and luxury rehab facilities that can charge up to $80,000 a month, but that's not standard. Generally, most rehab facilities will charge between $2,000 and $25,000 per month. Inpatient programs often cost more than outpatient programs, but outpatient programs may last longer than inpatient care.
Untreated alcohol addiction can also incur high annual costs on its own: it's estimated that a person struggling with an alcohol addiction can consume over $3,000–5,000 per year in alcohol. Additional alcohol-related costs like job loss, healthcare bills, legal fees and more only worsen the problem.
So, does insurance cover rehab costs for alcohol? Yes. In many cases, insurance plans will cover some or all of the cost of an alcohol addiction treatment program. You can contact your insurance provider or talk to a rehab facility's intake team to determine different details, such as what services will be covered by your plan, how long insurance will cover your stay and what your co-payment will be.
The Treatment Process
The treatment process is always highly individualized, but people meet some milestones in expected and predictable ways. Professional care will guide the treatment process while observing the individual's needs and goals over time.
Treatment Timeline
Treatment may begin as soon as the person is ready to commit to the process and may last for the duration of their life. Many people consider recovery to be an ongoing journey that is never truly completed.
The first withdrawal symptoms emerge between four and 12 hours after the last drink, with symptoms peaking during day two and slowly improving for the next few days. For most people, withdrawal symptoms last between 2–8 days. Some chronic effects of alcohol withdrawal may continue for up to six months after last use.
Rehab programs vary in length. For example, outpatient programs generally last longer than inpatient care but require fewer hours per week. Among those surveyed by The Recovery Village:
55% spent less than 30 days in rehab
27% spent 31-60 days in rehab
11% spent 61-90 days in rehab
7% spent more than 90 days in rehab
At The Recovery Village at Palmer Lake, many patients begin with medical detox, followed by inpatient rehab treatment for a period between one and three months. Patients who have completed inpatient care transition to less intensive levels of care, including outpatient treatment and aftercare support. Support groups and medication could be used throughout the inpatient and outpatient timeline.
Relapse
Relapse is a normal part of the recovery process where a person starts using alcohol again while in recovery. Roughly 71% of the people in recovery we surveyed relapsed back to alcohol use at some point. Relapse does not mean that the person failed to complete their recovery. It is only a sign that they need to reevaluate and reinvest in their treatment options. Returning to a treatment program later on in life is sometimes necessary.
Some people may experience intense shame and guilt following a relapse for fear that they let loved ones down, but this is not warranted. Shame and guilt only encourage additional relapse, so practice self-acceptance and forgiveness in the days and weeks following a relapse before seeking out helpful resources and recommitting to your recovery.
Co-Occurring Mental Health Disorders
Mental health disorders and alcohol use disorder share a bidirectional relationship. Co-occurring disorders can encourage alcohol use, and prolonged alcohol use can encourage other disorders to come up. Some mental health conditions that frequently co-occur with alcohol use disorder are:
Depressive disorders
Bipolar disorders
Eating disorders
Anxiety disorders
Personality disorders
Schizophrenia
To fully treat an alcohol use disorder, all mental health and physical health issues will need to be addressed simultaneously.
Polysubstance Treatment
Polysubstance use can complicate the detox process and necessitate more medical care. It makes withdrawal and detox less predictable and more dangerous for the individuals. Among those surveyed, 37% of people detoxing at a rehab facility or medical center were detoxing from multiple substances, compared to only 15% of people detoxing at home.
Despite the complexity of polysubstance abuse, the treatment process remains similar. With frequent evaluations and assessments, staff will track the person's symptoms and progress and refer to the most appropriate treatment levels.
Once withdrawal is completed, the person can learn relapse prevention tools that apply to all of their substances of abuse. This way, they can remain sober from all problematic substances, whether they are illicit, legal, prescription or over-the-counter.
Treatment with The Recovery Village at Palmer Lake
Alcohol addiction treatment is rarely an easy and comfortable process, but the importance of ending alcohol use cannot be overstated. Starting treatment early helps end the onslaught of alcohol in the body and brain before too much damage is done.
Those interested in helping themselves or a loved one confront and overcome active addictions should consider contacting The Recovery Village at Palmer Lake. Our recovery experts can explain the treatment process and set you or your loved one down the path to long-term recovery.
You Might Be Interested In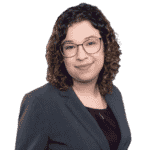 Editor – Melissa Carmona
Melissa Carmona puts years of writing and editing experience to work helping people understand substance abuse, addiction and mental health disorders.
Read more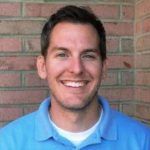 Medically Reviewed By – Eric Patterson, LPC
Eric Patterson is a licensed professional counselor in the Pittsburgh area who is dedicated to helping children, adults, and families meet their treatment goals.
Read more
Sources
---
National Institute on Drug Abuse. "Principles of Drug Addiction Treatment: […]uide (Third Edition)." January 2018. Accessed April 30, 2021.
Substance Abuse and Mental Health Services Administration. "Detoxification and Substance Abuse Treatment." October 2015. Accessed April 30, 2021.
American Psychiatric Association. "Diagnostic and Statistical Manual of Mental Disorders – Fifth Edition." 2013. Accessed April 30, 2021.
Thompson, Warren. "Alcoholism: Practice Essentials." Medscape, March 23, 2020. Accessed April 30, 2021.
Clapp, Peter et al. "How Adaptation of the Brain to Alcohol Leads to Dependence." National Institute on Alcohol Abuse and Alcoholism, 2008. Accessed April 30, 2021.
National Institute on Alcohol Abuse and Alcoholism. "Understanding Alcohol Use Disorder." December 2020. Accessed April 30, 2021.
National Institute on Alcohol Abuse and Alcoholism. "Drinking Levels Defined." Accessed April 30, 2021.
National Institute on Alcohol Abuse and Alcoholism. "Alcohol Fact and Statistics." February 2021. Accessed April 30, 2021.
Medical Disclaimer
The Recovery Village at Palmer Lake aims to improve the quality of life for people struggling with substance use or mental health disorder with fact-based content about the nature of behavioral health conditions, treatment options and their related outcomes. We publish material that is researched, cited, edited and reviewed by licensed medical professionals. The information we provide is not intended to be a substitute for professional medical advice, diagnosis or treatment. It should not be used in place of the advice of your physician or other qualified healthcare providers.