Ambien, a brand-name version of zolpidem, is a prescription sleep aid. Many people who take Ambien wonder how long the medication can stay in their system. Ambien has an estimated half-life of around 2.5 hours, and it usually takes around five half-lives for a drug to leave the system fully. Based on this half-life estimate, Ambien might stay in the system for around 10 to 14 hours.
What Is Ambien Used For?
Ambien is a brand-name prescription sleep aid, and zolpidem is the generic name for Ambien. Specifically, Ambien is a treatment for insomnia, a condition that makes it difficult to sleep.
Ambien is only meant to be used as a short-term insomnia treatment. In most cases, a doctor won't advise a patient to take Ambien for any longer than one to two weeks. This is because Ambien carries a potential for misuse and can lead to dangerous side effects like sleep-eating and sleep-driving.
How Does Ambien Work?
Ambien is a central nervous system (CNS) depressant. This means it slows down functions controlled by the CNS, such as neural activity in the brain. This effect helps someone fall asleep and stay asleep.
Ambien also affects gamma-aminobutyric acid (GABA) receptors in the brain. GABA is a naturally-occurring brain transmitter that helps induce sleep by slowing brain activity. Ambien works by holding open the receptors for longer than normal.
If someone takes Ambien with other CNS depressants, it can lead to more severe side effects and increase the risk of an overdose. Commonly used CNS depressants include benzodiazepines like Xanax, opioid pain medications like OxyContin and alcohol.
How Long Does Ambien Take To Work?
Ambien will start working about 15 to 30 minutes after it is taken. For this reason, it is recommended to take Ambien immediately before bed once you are ready to fall asleep. Ambien will peak in about 90 minutes, at which point the effects will have already started.
It is advised to take Ambien on an empty stomach. If you take it with food, it will reduce the level of Ambien in the blood and may make it less effective.
How Long Does Ambien Last?
Based on the half-life estimate, it could take anywhere from 10 to 14 hours for a dose of Ambien to leave a person's system completely. As with many prescription medications, metabolites may form as the body processes the drug. These metabolites stay in the system longer than the primary drug does.
Ambien leaves the body in 10 to 14 hours, but for most people, it will work for one full night's sleep — about eight hours. However, some effects linger for longer than eight hours, which is partly why people may experience what feels like an "Ambien hangover."
Ambien Half-Life
The half-life of any substance is a measure of how long it takes a dose to reduce by half in the body, and the Ambien half-life is around 2.5 hours on average. Still, the range can be anywhere from 1.4 hours to 4.5 hours, according to the Food and Drug Administration (FDA). Variances in the Ambien half-life can occur because of the dose used and individual characteristics of the person who consumed it.
How Long Does Ambien Make You Sleep?
Ambien is designed to make a person sleep for approximately eight hours, though it can stay in the body for 10 to 14 hours. However, the outcome can depend on whether a person is taking Ambien or Ambien CR (controlled release). Both formulations should work for eight hours, but for some people, Ambien CR will help them stay asleep throughout the whole night.
Ambien Hangover
Ambien is supposed to make someone sleep for about eight hours, but it can cause significant side effects because it stays in the system for 10 to 14 hours. These effects include:
Dizziness
Drowsiness
"Drugged" feelings
Ambien has been known to cause significant and dangerous side effects while people are sleeping. These effects include sleep-eating and sleep-driving, which can negatively affect a person's health and cause danger to others.
Does Ambien Show Up on a Drug Test?
Normally, Ambien does not show up on drug tests. Ambien (zolpidem) is not included on standard 5-, 10- and 12-panel tests. However, Ambien tests can be ordered if your health care provider suspects that it needs to be tested for. For example, you may be tested for Ambien if there is suspicion of drug abuse or diversion.
How Long Does Ambien Stay in Urine?
Certain variables can affect how long Ambien stays in the system or whether it might show up on urine screenings. For example, hydration is a key factor in how long Ambien stays in urine. If someone is well-hydrated when they take a dose of Ambien, they are likely to have more urinary flow, meaning the Ambien may clear from their system faster. In addition, the more acidic urine is, the faster the Ambien may clear the system.
A urine sample might reveal the use of Ambien for up to 72 hours, or three days, after the last dose. This estimate includes metabolites left behind as the body processes the Ambien.
How Long Does Ambien Stay in Your Blood?
Peak levels of Ambien appear in the blood within around 1.6 hours after someone takes it. Ambien can show up in a blood test within 30 minutes after it's used. However, the detection window is short, and it might only show up in blood tests for around 10 to 14 hours based on the half-life.
How Long Does Ambien Stay in Your Saliva?
Ambien use can be detected in saliva around 15 minutes after someone first takes it, and it can remain detectable for eight hours after use. The detection window in saliva tests is fairly short. If a saliva test is not taken within a day after Ambien consumption, it will probably not detect the drug's presence.
How Long Does Ambien Stay in Your Hair?
Hair follicle tests are not commonly used to detect substances, but Ambien can be detected in hair tests for up to 90 days after the last dose. Many other drugs also have a 90-day detection time when hair tests are used.
Ambien Withdrawal
Ambien withdrawal is rare and only shows up in about 1% of patients who take it. Researchers believe that it only appears in people who take more than 10 mg per day for an extended period.
Ambien withdrawal symptoms are similar to those of benzodiazepine withdrawal. Symptoms may include:
Agitation
Anxiety
Concentration problems
Irritability
Muscle pain
Restlessness
Trouble sleeping
Withdrawal symptoms, if they occur, are most likely to happen within 48 hours of stopping Ambien.
Ambien Addiction
While Ambien addiction is rare, it is still possible for some people to become addicted. Ambien is a schedule IV medication, meaning there is potential for abuse and addiction. In the case of Ambien, it is more likely to be abused than it is to cause addiction.
One of the reasons Ambien has a low potential or addiction is because it is used for sleep. It is harder to abuse a drug that makes you fall asleep. However, a person can become dependent on Ambien if they need it for sleep each night and cannot go without it.
If Ambien addiction does occur, it is likely to look like an addiction to benzodiazepines. This is because it affects GABA receptors in a way similar to benzodiazepines.
Ambien Addiction Treatment
Ambien addiction is rare, but it can be devastating. The Recovery Village at Palmer Lake has multiple levels of treatment for those addicted to Ambien, including outpatient, intensive outpatient, and inpatient/residential. For those with a mild addiction, outpatient treatment may be more appropriate. For severe addiction, a person might need residential treatment so all temptations to abuse Ambien can be removed. Rehab treatment also includes medical detox, which can help make withdrawal safer and more comfortable.
If you or someone you love is struggling with an addiction to Ambien, The Recovery Village at Palmer Lake can help. At our licensed treatment facility, patients receive safe and professional detox support before moving forward with addiction therapy. After rehab treatment, we provide ongoing aftercare support that helps people continue the lifelong recovery journey. Contact us today to speak with a representative about treatment programs that can work well for you.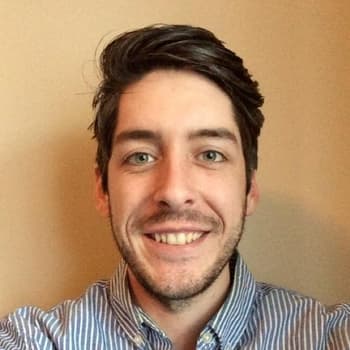 Editor – Jonathan Strum
Jonathan Strum graduated from the University of Nebraska Omaha with a Bachelor's in Communication in 2017 and has been writing professionally ever since.
Read more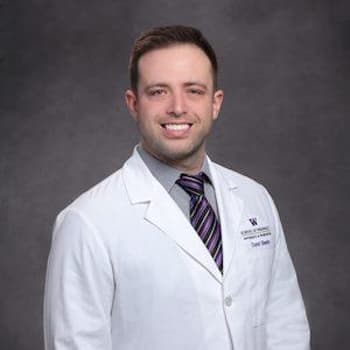 Medically Reviewed By – Dr. Conor Sheehy, PharmD, BCPS, CACP
Dr. Sheehy completed his BS in Molecular Biology at the University of Idaho and went on to complete his Doctor of Pharmacy (PharmD) at the University of Washington in Seattle.
Read more
Sources
---
GoodRx. "Ambien (Zolpidem)." Accessed April 25, 2019.
Drugs.com. "What is the half-life of Ambien?" October 2, 2018. Accessed February 26, 2022.
Food and Drug Administration. "Ambien Package Insert." February 2008. Accessed February 26, 2022.
LabCorp. "Hair Drug Testing." Accessed February 26, 2022.
Mann, Lindsey; et al. "Urine Specimen Detection of Zolpidem Use[…] Patients with Pain." Journal of Analytical Toxicology, May 2014. Accessed February 26, 2022.
Mattoo, Surendra; et al. "Zolpidem withdrawal delirium." Indian Journal of Pharmacology, November 2011. Accessed February 26, 2022.
Mental Health Daily. "How Long Does Ambien Stay in Your System?" Accessed April 25, 2019. Accessed February 26, 2022.
Poceta, J Stephen. "Zolpidem Ingestion, Automatisms, and Sle[…]d Legal Case Series." Journal of Clinical Sleep Medicine, December 2011. Accessed February 26, 2022.
Hallare, Jericho; et al. "Half Life." StatPearls, 2022. Accessed February 26, 2022.
World Health Organization. "Withdrawal Management." 2009. Accessed February 26, 2022.
Medical Disclaimer
The Recovery Village at Palmer Lake aims to improve the quality of life for people struggling with substance use or mental health disorder with fact-based content about the nature of behavioral health conditions, treatment options and their related outcomes. We publish material that is researched, cited, edited and reviewed by licensed medical professionals. The information we provide is not intended to be a substitute for professional medical advice, diagnosis or treatment. It should not be used in place of the advice of your physician or other qualified healthcare providers.