Benzos work by interacting with neurotransmitters in the brain. This means that benzos affect the way that nerves communicate with other nerves. One such neurotransmitter is called the gamma-aminobutyric acid (GABA), and it works to suppress the activity of nerves.
Since some medical experts believe that excessive activity of the nerves is what causes anxiety and other psychological disorders, they also believe the GABA is where anxiety can be controlled. The idea is that using benzos increases GABA activity, so more nerves are suppressed, leading to fewer feelings of anxiety and more feelings of calm and sedation.
How Do Benzodiazepines Affect the Brain?
Though the long-term effects of benzo use and abuse are still being studied, medical professionals do believe that prolonged use of the medication can negatively affect the brain.
Alzheimer's
Benzo use is also believed to potentially lead to Alzheimer's Disease. A study done at France's University of Bordeaux examined the long-term use of the medication among 10,000 elderly men and women in Canada. They found that people who had taken a pill for six months or more were 84% more likely to develop Alzheimer's.
50% Increase in Developing Dementia
The same is also true for dementia. In the British Medical Journal, researchers conducted a study about how benzo use could potentially lead to dementia.
The study included 1,063 men and women with an average age of 78.2. They were all dementia-free and did not begin taking benzos until the third year of follow-up. After a 15-year follow-up, 253 cases of dementia were discovered, concluding that benzo use leads to a 50 percent increase in the probability of developing dementia later in life.
They were all dementia-free and did not begin taking benzos until the third year of follow-up. After a 15-year follow-up, 253 cases of dementia were discovered, concluding that benzo use leads to a 50 percent increase in the probability of developing dementia later in life.
Other Forms of Cognitive Impairment
There are also potentially negative effects that can manifest when withdrawing from benzos, which include brain zaps and brain fogs.
It is believed that discontinuing benzo use after long periods of time can cause "brain zaps," or a feeling of an electric shock in the head. While brain zaps are not necessarily dangerous, they are uncomfortable and may be painful. Medical News Today reports that brain zaps have been tied to antidepressants, benzodiazepines, amphetamine salts, and ecstasy. Abruptly stopping one of these drugs may make one more likely to experience brain zaps. Brain zaps usually go away over time as the body adjusts to the change in dosage, and can usually be avoided by gradually tapering off of a drug rather than abruptly quitting.
Additionally, stopping the medication can result in a brain fog or a feeling of mental clouding. While like brain zaps this is not necessarily dangerous, it is uncomfortable and possibly even frightening for the person going through it.
What are Benzodiazepines?
Benzodiazepines, or benzos, are a type of drug used primarily to treat anxiety, but also used to treat seizures and insomnia. When used, the drugs have a calming, sedative effect. Common benzodiazepines include Xanax, diazepam (Valium) and clonazepam (Rivotril).
Is It Possible to Get Addicted?
While benzos may work to alleviate anxiety and insomnia, they are not recommended for long periods of use as they are physically and psychologically addictive. The drugs produce a feeling of tranquilization and are somewhat easy to obtain, which can lead to addiction.
High doses of the drug can be lethal especially when mixed with alcohol or other drugs. Signs and symptoms of overuse or overdose include drowsiness, confusion, dizziness, blurred vision, weakness slurred speech lack of coordination, difficulty breathing, and, in severe cases, a coma.
A benzodiazepine overdose can be fatal. If you believe an overdose is in progress, take immediate action by dialing 911 or the National Poison Control Center at 1-800-222-1222.
Understand the Risks
If you or your loved one has been prescribed benzos and you're worried a problem may be forming, there are resources available. Talk to your doctor, call a benzodiazepine hotline, or contact us today. Our experienced professionals have a proven track record of treating benzodiazepine addiction at our beautiful facilities in Palmer Lake, Colorado.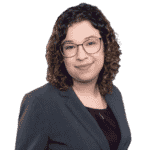 Editor – Melissa Carmona
As the content manager at Advanced Recovery Systems, Melissa Carmona puts years of writing and editing experience to work helping people understand substance abuse, addiction and mental health disorders.
Read more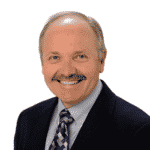 Medically Reviewed By – Dr. Kevin Wandler, MD
Kevin Wandler holds multiple positions at Advanced Recovery Systems. In addition to being the founding and chief medical director at Advanced Recovery Systems, he is also the medical director at The Recovery Village Ridgefield and at The Recovery Village Palmer Lake.
Read more
Medical Disclaimer
The Recovery Village at Palmer Lake aims to improve the quality of life for people struggling with substance use or mental health disorder with fact-based content about the nature of behavioral health conditions, treatment options and their related outcomes. We publish material that is researched, cited, edited and reviewed by licensed medical professionals. The information we provide is not intended to be a substitute for professional medical advice, diagnosis or treatment. It should not be used in place of the advice of your physician or other qualified healthcare providers.