Gabapentin is a prescription medication commonly used for nerve pain, seizures, alcohol use disorder, alcohol withdrawal and insomnia. It was once thought to be a safe, non-addictive drug that became widely used for chronic pain and neurological conditions. In 2017, 68 million prescriptions were written for gabapentin, making it the tenth most commonly prescribed medication in the U.S. 
Gabapentin is not classified on the federal level as a controlled substance by the Food and Drug Administration, but some states have increased monitoring and reclassified gabapentin as a controlled substance at the state level. This is mainly due to the risk of misuse and of physical dependence, which leads to gabapentin withdrawal symptoms.
Does Gabapentin Cause Withdrawal?
Gabapentin withdrawal happens when you are physically dependent on the drug, in that your body struggles to function normally without it. When a dependent person stops using gabapentin, they may experience withdrawal symptoms.
When gabapentin is used alone or with other substances, especially when misused, there is a risk of dependence. Gabapentin dependence can occur any time from three weeks to five years after starting the medication. Higher doses increase the risk of dependence and withdrawal symptoms from stopping gabapentin. Gabapentin misuse involves taking higher than prescribed amounts of gabapentin or using gabapentin with other substances, like opioids.
Gabapentin Withdrawal Symptoms
Gabapentin withdrawal symptoms often occur after suddenly stopping the medication or rapidly decreasing the dose. The most common gabapentin withdrawal symptoms include:
Abnormal sweating
Anxiety
Confusion
Disorientation
Headache
Insomnia
Several reports of other rare withdrawal symptoms include:
Upper respiratory tract infection symptoms
Chest Pain
High Blood Pressure
Gabapentin Withdrawal Seizures
Gabapentin should not be stopped without talking to a healthcare provider. Stopping gabapentin suddenly can increase the risk of gabapentin withdrawal seizures, especially in people with a history of seizures. Studies have shown that seizures can occur after abruptly stopping gabapentin, even in those who have never had a seizure before.
Gabapentin Withdrawal Timeline
Gabapentin withdrawal symptoms typically occur within 12 hours to seven days of stopping gabapentin. Most commonly, withdrawal symptoms start after one to two days.
Withdrawal symptoms occur quickly after stopping gabapentin due to its short half-life. A half-life is how long it takes your body to eliminate half the dose of a substance. The half-life of gabapentin is five to seven hours but may be longer in people with kidney disease. It usually takes about five half-lives for a drug to leave the body completely. This means it can take as many as 35 hours for your body to remove your last dose of gabapentin.
Rapid decreases in dose or abruptly stopping gabapentin results in withdrawal symptoms. Gradually tapering the gabapentin dose can reduce withdrawal symptoms. In some people, it has taken as long as 18 weeks of tapering the gabapentin dose to completely stop taking gabapentin while managing withdrawal symptoms.
What Helps Gabapentin Withdrawal?
Withdrawal symptoms from stopping gabapentin can be uncomfortable and sometimes life-threatening. Options for managing gabapentin withdrawal symptoms can include:
Restarting gabapentin
Magnesium supplements
Slowly tapering gabapentin dosage
Exercise and a healthy diet
There are no official guidelines for the management of gabapentin withdrawal. Strangely enough, gabapentin is often restarted when withdrawal symptoms are severe. Restarting gabapentin typically stops withdrawal symptoms within three days. The most effective management of withdrawal symptoms is gradually tapering the gabapentin dose.
How To Stop Taking Gabapentin
Do not suddenly stop taking gabapentin or rapidly decrease your gabapentin dose. With the help of a healthcare provider, you should slowly taper your gabapentin dose over several weeks. There is no set guideline for tapering gabapentin, but it is recommended to start decreasing by an average of 25% reduction in dose with each reduction.
Gabapentin dosing tapers should be done slowly over weeks to months as tolerated. You should be closely monitored during a gabapentin taper. Dosage adjustments can be made for the elderly, individuals with kidney disease, adverse events and the appearance of withdrawal symptoms.
Only taper gabapentin as instructed by your healthcare provider. Below is an example of a possible gabapentin taper that may be advised.
Gabapentin Taper Chart
| | | |
| --- | --- | --- |
| Day | Total Daily Dose (mg) | Directions |
| 1-3 | 2400 mg | Take 1200 mg by mouth twice daily for 3 days. |
| 4-6 | 1800 mg | Take 900 mg by mouth twice daily for 3 days. |
| 7-9 | 1200 mg | Take 600 mg by mouth twice daily for 3 days. |
| 10-12 | 800 mg | Take 400 mg by mouth twice daily for 3 days. |
| 13-15 | 400 mg | Take 200 mg by mouth twice daily for 3 days. |
| 16-18 | 200 mg | Take 100 mg by mouth twice daily for 3 days. |
| 19-21 | 100 mg | Take 100 mg by mouth once daily for 3 days, then STOP. |
Medically Supervised Gabapentin Detox
The body eliminates gabapentin from the system during detox. Some people may be able to go through detox at home by closely following a gabapentin tapering schedule prescribed by their healthcare provider. For others, it may be dangerous to go through withdrawal from gabapentin at home.
People with a history of life-threatening gabapentin withdrawal symptoms such as seizures or other pre-existing conditions should go through gabapentin detox in an environment where they can be closely monitored. Medically supervised gabapentin detox provides 24-hour supervision by caring medical professionals to keep you safe and comfortable during detox.
Often gabapentin detox is necessary for individuals addicted to more than one substance, called polysubstance abuse. About 15% to 20% of people with opioid use disorder also reported gabapentin misuse. The risk of gabapentin abuse is higher in people with opioid use disorder. Medically supervised detox, like the detox program at The Recovery Village at Palmer Lake, provides support for individuals needing to detox from multiple substances.
About Our Gabapentin Detox Program in Palmer Lake, CO
Gabapentin detox can be challenging to manage on your own. It can be physically and emotionally draining, but you do not have to do it alone. A professional detox center can make the experience easier, safer and more comfortable.
The Recovery Village at Palmer Lake offers complete care beginning at intake and continuing through the entire recovery process. Our accredited medical detox facility provides around-the-clock care by licensed healthcare professionals. They are available to provide medical supervision and treat withdrawal symptoms you may experience.
After detox, our inpatient and outpatient programs are available to help you live a drug-free life. In addition to counseling and group therapy sessions, The Recovery Village at Palmer Lake offers recreational therapies, including swimming, basketball and volleyball, as well as yoga and drama therapy.
If you or someone you love needs help with gabapentin addiction, The Recovery Village at Palmer Lake is here to help. Contact us today to learn more about our gabapentin detox and addiction treatment programs and how we can help you on your road to recovery.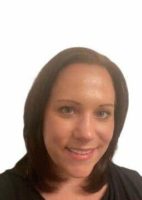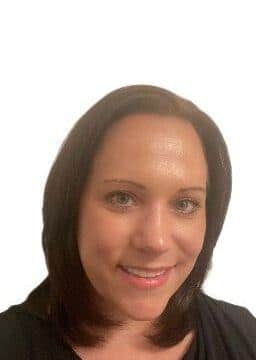 Editor – Theresa Valenzky
Theresa Valenzky graduated from the University of Akron with a Bachelor of Arts in News/Mass Media Communication and a certificate in psychology. She is passionate about providing genuine information to encourage and guide healing in all aspects of life.
Read more
Sources
---
Lennox, Robin; Mangin, Dee. "Gabapentin misuse." Canadian Medical Association Journal, January 14, 2019. Accessed May 31, 2022.
Tran, Kien T.; Hranicky, Diane; et al. "Gabapentin withdrawal syndrome in the[…]sence of a taper." Bipolar Disorders, June 2005. Accessed May 31, 2022.
Evoy, Kirk E.; Peckham, Alyssa M.; et al. "Gabapentinoid Pharmacology in the Con[…]Misuse Liability." The Journal of Clinical Pharmacology, August 15, 2021. Accessed May 31, 2022.
Lynch, Wendy J.; Peterson, Alexis B.; et al. "Exercise as a Novel Treatment for D[…]ndent Hypothesis." Neuroscience and biobehavioral reviews, September 2013. Accessed May 31, 2022.
Deng, Huiqiong; Benhamou, Ori-Michael; et al. "Gabapentin dependence and withdrawal […]r: a case report." Journal of Addictive Diseases, October-December 2021. Accessed May 31, 2022.
Nechifor, M. "Magnesium in drug abuse and addiction." NCBI Bookshelf, 2011. Accessed May 31, 2022.
Hellwig, Thaddeus R; Hammerquist, Rhonda; et al. "Withdrawal Symptoms after Gabapentin Discontinuation." American Journal of Health System Pharmacists, 2010. Accessed May 31, 2022.
Merfelder, Tracey L; Nichols, William H. "Gabapentin: Abuse, Dependence, and Withdrawal." The Annals of Pharmacotherapy, March 2016. Accessed May 31, 2022.
Finch, Christopher K; Eason, James; et al. "Gabapentin withdrawal syndrome in a p[…]ansplant patient." Journal of Pain and Palliative Care Pharmacotherapy, September 2010. Accessed May 31, 2022.
See, Sharon; Hendriks, Erin; et al.et.al. "Akathisia induced by gabapentin withdrawal." The Annals of Pharmacotherapy, June 2011. Accessed May 31, 2022.
IQVIA Institute. "Medicine Use and Spending in the U.S.[…] Outlook to 2022." April 19, 2018. Accessed May 31, 2022.
Ghinea, Narcyz; Lipworth, Wendy; et al.et.al. "Evidence, regulation and 'rationa[…]neuropathic pain." Journal of Evaluation in Clinical Practice, July 2, 2014. Accessed May 31, 2022.
U.S. Food and Drug Administration. "GABAPENTIN- gabapentin tablet."  May 2021. Accessed May 31, 2022.
NCBI Bookshelf. "Half Life." StatPearls, August 23, 2021. Accessed May 31, 2022.
National Library of Medicine. "Substance use recovery and diet."  MedlinePlus, May 10, 2020. Accessed May 31, 2022.
Medical Disclaimer
The Recovery Village at Palmer Lake aims to improve the quality of life for people struggling with substance use or mental health disorder with fact-based content about the nature of behavioral health conditions, treatment options and their related outcomes. We publish material that is researched, cited, edited and reviewed by licensed medical professionals. The information we provide is not intended to be a substitute for professional medical advice, diagnosis or treatment. It should not be used in place of the advice of your physician or other qualified healthcare providers.