When seeking substance use treatment for your loved one, choosing an out-of-state rehab facility might help increase their chances of long-term recovery.
When you or someone in your world needs drug addiction treatment, finding the right rehab facility becomes an urgent task. Do you search within your home state for the best rehab center? Or would an out-of-state rehab facility be the better option? Understanding the pros and cons of out-of-state rehab can help you make the best decision yourself or someone you love.
Why Do People Choose To Travel for Rehab?
There are good reasons and benefits to seeking rehab away from home. Going out of state and away from familiar surroundings is a positive step to getting away from harmful influences. Others feel it's better for someone in the public eye in one part of the country to go out of state for treatment and care.
Those who attend an out-of-state rehab treatment center are not alone. Millions of Americans go into a drug rehab program every year. In 2017, an estimated 4 million Americans sought treatment for substance use, according to the National Survey on Drug Use and Health. Completing treatment in an out-of-state facility might help you increase your chances of long-term recovery.
The Pros and Cons of Out-of-State Rehab
Deciding which treatment program to enter differs for individuals and families, whether in-state or out-of-state. Let's examine some benefits and drawbacks of an out-of-state drug treatment program.
The Pros of Out-of-State Rehab
New beginnings and distance from potential triggers: Traveling out of state for rehab can be a fresh start. The distance from home can separate you from situations and people that could hinder recovery. It's critical during inpatient treatment that there are no visits from non-supportive friends and acquaintances, who may be a type of 'trigger' for someone with a substance use disorder. They may subtly say why continuing substance use is easier than recovery. Eliminating these relationships with existing drug users, and keeping them away from the recovery stage, is one of the best things someone with a substance use disorder can do. These people don't have the person's best interests at heart and could become a major obstacle in recovery.
Potential for higher quality treatment: Drug rehab treatment centers are not all equal. Some centers offer far better treatment care, methods and support to patients with a substance use disorder. Depending on where you live, it is worth learning more about the best possible drug treatment centers for your situation.
Keeping one's privacy: Well-known public figures, from politicians to celebrities, often attempt to keep their alcohol or drug use issues under wraps by 'vanishing' to an out-of-state rehab facility. This benefits all types of clients, giving them a chance to clean up without public scrutiny from family members, coworkers or classmates. Numerous drug and alcohol rehabilitation centers around the U.S. cater specifically to helping minimize the public knowledge of their clients' rehab efforts.
The Cons of Out-of-State Rehab
Difficulty participating in family-oriented programs: Many rehab centers offer programs that benefit from family involvement. If your loved one attends a program out of state, it may be harder to visit and participate in its family-oriented programs.
Insurance: Seeking addiction treatment out of state might be more expensive. While many health insurance plans offer national coverage, regional health insurance may not provide the same coverage as they would for an in-state facility.
Things To Consider When Choosing a Rehab
Finding the right drug and alcohol treatment center is an important and sometimes critical decision. You should look for a drug recovery center that invests in its patients with compassionate care. Look for a treatment center that:
Uses evidence-based treatment approaches backed by research, like medical detox, behavioral therapies and dual diagnosis treatment for co-occurring disorders.
Offers a full continuum of care with multiple treatment levels, so you receive the appropriate level of support at each stage of your recovery, from detox to aftercare.
Is led by licensed doctors, nurses, therapists and treatment professionals who are experts in addiction treatment.
Is accredited by a national accrediting body, like the Joint Commission.
Insurance Coverage
When you are looking for the right treatment center, it's important to double-check with your insurance carrier to find out what costs might be covered for drug or alcohol treatment both at an in-state facility and an out-of-state facility. Some insurance plans will limit the states you may receive treatment in, while others will allow you to travel nationally for treatment.
Why Our Rehab in Colorado Is Worth the Trip
The Recovery Village at Palmer Lake is accredited by The Joint Commission and offers evidence-based, compassionate addiction treatment. Our team is made up of licensed medical and therapeutic professionals who create personalized treatment programs designed around your needs, using a full spectrum of treatment programs, including:
Medical detox
Inpatient rehab
Partial hospitalization program (PHP)
Intensive outpatient program (IOP)
Outpatient rehab
Medication-assisted treatment
Dual diagnosis care for co-occurring disorders
Aftercare
Teletherapy
Our facility offers scenic landscapes near Colorado Springs as the backdrop throughout your recovery process. Clients can take advantage of our facility's surrounding nature by walking the nearby trails, swimming in our heated pool or getting active on the basketball court. Overall, we work to provide a clean and safe environment that is conducive to healing the body and soul. Contact us today to learn more about our individualized treatment programs.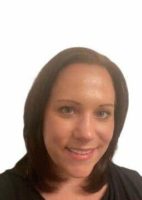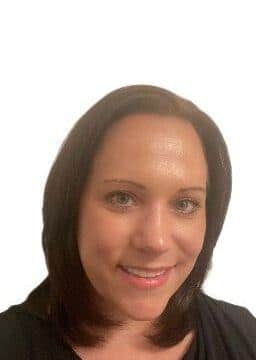 Editor – Theresa Valenzky
Theresa Valenzky graduated from the University of Akron with a Bachelor of Arts in News/Mass Media Communication and a certificate in psychology. She is passionate about providing genuine information to encourage and guide healing in all aspects of life.
Read more
Medically Reviewed By – Taylor Cameron, LPC
Medical Disclaimer
The Recovery Village at Palmer Lake aims to improve the quality of life for people struggling with substance use or mental health disorder with fact-based content about the nature of behavioral health conditions, treatment options and their related outcomes. We publish material that is researched, cited, edited and reviewed by licensed medical professionals. The information we provide is not intended to be a substitute for professional medical advice, diagnosis or treatment. It should not be used in place of the advice of your physician or other qualified healthcare providers.