If you or a loved one have struggled with alcohol addiction and are considering medication-assisted treatment to help you stay sober, there are several treatment options. One of the oldest medications available for alcohol use disorder is disulfiram. Understanding the risks and benefits of disulfiram is important before deciding whether the medication is right for you.
What Is Disulfiram?
Disulfiram (Antabuse) is a medication prescribed to treat moderate to severe alcohol use disorder. It helps a person stay sober by blocking euphoria from drinking and interfering with alcohol's breakdown in the body, leading to unpleasant side effects if you drink. This can be extra motivation to help you stay away from alcohol.
Other medications besides disulfiram also treat alcohol use disorder. For example, experts prefer acamprosate and naltrexone over disulfiram. For many people, disulfiram is offered if the person previously tried acamprosate or naltrexone without success.
How Does Disulfiram Help With Alcohol Use Disorder?
Disulfiram helps with alcohol use disorder by encouraging a person to stay away from drinking. The medication can also cause a range of unpleasant and sometimes dangerous side effects when mixed with alcohol. This can help give a person extra motivation to stay sober.
Disulfiram Mechanism of Action
Disulfiram works by blocking the body's normal breakdown of alcohol. Usually, the body breaks down alcohol by first converting it to acetaldehyde and then into acetic acid (vinegar). Disulfiram interferes with this process by blocking the enzyme acetaldehyde dehydrogenase from converting acetaldehyde into vinegar. This leads to a buildup of acetaldehyde in the body, which has unpleasant side effects.
Disulfiram Side Effects
Disulfiram has many side effects. While some are common and may be slightly bothersome, others can be more serious. Common side effects include:
Acne
Rash
Drowsiness
Fatigue
Erectile dysfunction
Headache
Metallic or garlicky taste in the mouth
More serious reactions can include:
Liver damage
Psychosis
Nerve pain or damage
If you suspect you are having side effects from disulfiram, you should contact your doctor immediately.
What Is a Disulfiram-like Reaction?
Disulfiram is notorious for the side effects that can occur when it is mixed with alcohol. This interaction between disulfiram and alcohol is so well-known that when other drugs have similar effects when mixed with alcohol, it is called a disulfiram-like reaction.
The following drugs can cause a disulfiram-like reaction when mixed with alcohol:
The antifungal metronidazole (Flagyl)
The antibiotic trimethoprim/sulfamethoxazole (Bactrim)
The antiprotozoal tinidazole
Cardiovascular nitrate medications like nitroglycerin and isosorbide dinitrate
Sulfonylurea diabetes medications like glyburide
The side effects of mixing disulfiram or these other medications with alcohol include:
Flushed skin
Painful throbbing in the head or neck
Breathing problems
Nausea and vomiting
Sweating
Thirst
Chest pain
Rapid heart rate
Hyperventilation
Low blood pressure
Anxiety
Weakness
Vertigo
Blurred vision
Confusion
Passing out
In mild cases, the person will often recover after resting. This can take anywhere from 30 minutes to several hours. However, more severe cases can be deadly and cause slowed breathing, heart attack, seizures and death. Although mixing a high dose of the medication with excess alcohol is most likely to cause a reaction, the amount of alcohol it takes to cause the reaction can vary widely.
Disulfiram Interactions
Disulfiram can interact with several other medications and substances. These include:
Alcohol, which can cause unpleasant or dangerous side effects
Amitriptyline, which can intensify disulfiram's interaction with alcohol
Anticoagulants like warfarin, which can become more potent
Barbiturates, which can cause increased sedation
Caffeine, which can last longer in the body
Isoniazid, which can cause behavioral and mental status changes
Metronidazole, which can cause psychoses and confusion
Phenytoin, which can become more potent in the body
Disulfiram Dosage
Disulfiram is only available in two doses, 250mg and 500mg tablets.
When a person has first been prescribed disulfiram, they usually take a dose of 500mg daily for one to two weeks. A dose is often reduced to 250mg daily after this time. A person may continue taking this lower dose for months or years, depending on how long they need help to stay sober.
Disulfiram Half-Life
A drug's half-life refers to how long it takes for half of a single dose to be eliminated from your body. It usually takes five half-lives to completely clear a drug from your system. Disulfiram's half-life is around 7.3 hours, meaning a dose stays in the body for around a day and a half, which is why the drug is taken once daily.
However, the effects of the drug can cause side effects in the body for much longer. The drug can continue to cause side effects when mixed with alcohol for up to 14 days. For this reason, it is really important to avoid drinking while taking disulfiram unless your doctor tells you it is safe to resume.
FAQs About Disulfiram
How Long Does Disulfiram Last?
Disulfiram's effects can linger in your body for up to 14 days after the last dose. It is important to avoid alcohol during this time as drinking while the drug is still in your body can cause unpleasant and even dangerous side effects.
How Many Days After Antabuse Can You Drink?
You should avoid drinking until at least 14 days after the last Antabuse dose. However, if you struggle with alcohol and are taking Antabuse to help you stay sober, you should reach out to your doctor for help if you fear that stopping Antabuse may cause you to relapse.
Can Disulfiram Cause Liver Damage?
In rare cases, disulfiram can cause liver damage, including hepatitis. Your doctor will closely monitor your liver function through blood tests while you are on disulfiram to avoid this. In addition, you should inform your doctor if you have any signs of hepatitis, including:
Fever
Fatigue
Appetite loss
Nausea or vomiting
Abdominal pain
Extremely dark or cola-colored urine
Extremely light or clay-colored stool
Joint pain
Yellowing of the skin or whites of the eyes
Does Disulfiram Cause Weight Gain?
Weight gain is not linked to disulfiram. If you gain weight while on disulfiram, it is more likely the weight gain is related to changes in your body due to your quitting drinking rather than the medication. Proper nutrition is very important while you recover from your addiction. Nutritional assistance from a rehab center can help you heal your body with healthy nutrients while avoiding excessive weight gain.
Do I Need a Prescription for Disulfiram?
Disulfiram is a prescription-only medication. You should only take disulfiram while under a doctor's care so your physician can monitor you for side effects and ensure the medication is adequately working. In addition, your doctor may change your disulfiram dose based on your response to the drug. For this reason, it is important only to take disulfiram that has been prescribed to you.
Finding Treatment for Alcohol Use Disorder in Colorado
At The Recovery Village at Palmer Lake, we help you every step of the way when recovering from alcohol use disorder. We can help ease you off alcohol and begin your sobriety journey in medical detox. We then continue to support you, using a medication-assisted treatment like disulfiram as medically appropriate to help keep you sober throughout rehab and aftercare. You don't need to struggle with alcohol recovery alone: contact us today to learn how we can help.
Reach out now
We can help answer your questions and talk through any concerns.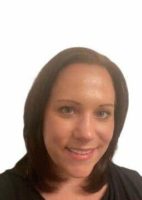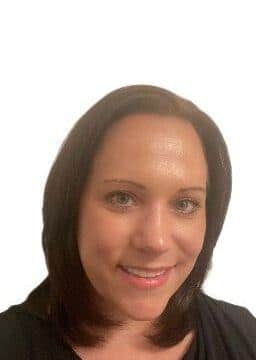 Editor – Theresa Valenzky
Theresa Valenzky graduated from the University of Akron with a Bachelor of Arts in News/Mass Media Communication and a certificate in psychology. She is passionate about providing genuine information to encourage and guide healing in all aspects of life.
Read more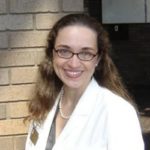 Medically Reviewed By – Dr. Jessica Pyhtila, PharmD
Dr. Jessica Pyhtila is a Clinical Pharmacy Specialist based in Baltimore, Maryland with practice sites in inpatient palliative care and outpatient primary care at the Department of Veteran Affairs.
Read more
Sources
---
American Psychiatric Association. "Practice Guideline for the Pharmacologic[…]Alcohol Use Disorder." 2018. Accessed June 19, 2022.
Drugs.com. "Disulfiram." January 24, 2022. Accessed June 19, 2022.
National Library of Medicine. "Disulfiram." Accessed June 19, 2022.
National Library of Medicine. "Hepatitis." September 9, 2020. Accessed June 19, 2022.
Gottfredson, Nisha C.; Sokol, Rebeccah. "Explaining Excessive Weight Gain during […]overy from Addiction." Substance Use & Misuse, December 21, 2018. Accessed June 19, 2022.
University of Maryland School of Medicine. "Disulfiram-like reactions." August 7, 2008. Accessed June 19, 2022.
Medical Disclaimer
The Recovery Village at Palmer Lake aims to improve the quality of life for people struggling with substance use or mental health disorder with fact-based content about the nature of behavioral health conditions, treatment options and their related outcomes. We publish material that is researched, cited, edited and reviewed by licensed medical professionals. The information we provide is not intended to be a substitute for professional medical advice, diagnosis or treatment. It should not be used in place of the advice of your physician or other qualified healthcare providers.