Vivitrol is an injectable medication that blocks the effects of alcohol and opioids. It is often used to prevent relapse during and after an addiction treatment or rehab program.
Vivitrol is a non-addictive injectable medication that is FDA-approved for alcohol use disorder and opioid use disorder. The active ingredient in Vivitrol, naltrexone, works to block the effects of alcohol and opioids and can help you prevent relapse as a part of a comprehensive addiction treatment program.
What Is Vivitrol?
Vivitrol is the brand name for extended-release injectable naltrexone. This medication can be used in the treatment of drug or alcohol dependence and must be administered by a healthcare professional.
Vivitrol works by blocking the effects of opioids or alcohol to minimize feelings like euphoria or cravings. This can help you avoid relapse if you want to stop using these substances.
Is Vivitrol a Controlled Substance?
Naltrexone, the main ingredient in Vivitrol, is non-controlled. This means there is no risk of dependence on this medication or withdrawal if it were stopped.
Vivitrol Use for Treating Addiction
Regardless of your addiction severity, Vivitrol must be administered by a healthcare professional, which may be a downside of using this medication for some. Vivitrol also cannot be reversed in the case of emergency surgery or other unforeseen circumstances where urgent or emergent pain control may be needed. It is important to notify your medical professional that you are on this medication.
On the other hand, Vivitrol does not require you to remember to take a daily medication like other formulations of naltrexone. This can significantly benefit those who may not want to take a daily medication.
Vivitrol for Alcohol Dependence
Using Vivitrol can support sobriety by decreasing cravings for alcohol and dulling positive feelings if you drink. It does this by altering signaling in the brain and, as a result, works best when taken over time with other elements of a comprehensive treatment plan. It is important not to miss any doses of this medication.
Vivitrol for Opioid Addiction
Vivitrol works for opioid addiction by binding to the same brain receptors as opioids (mu opioid receptors) but not activating them. By doing so, Vivitrol can help reduce cravings. This medication also reduces the effect of opioids because naltrexone, the active ingredient in Vivitrol, has a higher affinity for these receptors. Essentially, if both Vivitrol and an opioid are present in the brain, the receptor will "choose" Vivitrol, meaning the opioid cannot also bind to that receptor.
How Does Vivitrol Work?
Vivitrol is an opioid antagonist, meaning it blocks mu opioid receptors, which can reduce alcohol or opioid cravings. It is crucial to be opioid and alcohol-free during administration. If not, Vivitrol can cause serious and uncomfortable opioid withdrawal symptoms by removing opioids from these receptors.
Vivitrol Injection Site
Vivitrol is injected once every four weeks into a gluteal muscle and should alternate buttocks each month. This can only be done by a healthcare professional. You may notice injection site reactions which include pain, itching, bruising, swelling or redness. If this does not go away within two weeks, notify your healthcare provider.
How Long Does Vivitrol Last?
Vivitrol begins working in the body about two hours after injection. Then the amount of medication in the body continues to increase until about day 14, when it slowly starts to decrease. Due to this, Vivitrol only needs to be given once every four weeks and is effective for a month.
Vivitrol Side Effects
Common side effects of Vivitrol may include:
Nausea and vomiting
Loss of appetite
Joint pain
Muscle cramps
Trouble sleeping
Tooth pain
Cold symptoms like stuffy nose, sneezing or sore throat
Vivitrol can cause rare but serious side effects. Seek medical help if you experience any of the following:
Weak or shallow breathing
Trouble breathing
Severe pain or skin changes at the injection site
Liver problems
Depression
Vivitrol Injection Timeline
Vivitrol has its first peak about two hours after the injection is given in the body. A second peak usually occurs about two to three days after injection, continuing until about day 14. The concentration of Vivitrol in the body slowly starts decreasing after this time.
Can You Drink on Vivitrol?
Whether you should drink on Vivitrol should always be discussed with your healthcare provider. For alcohol use disorder (AUD), Vivitrol is FDA-approved only for those who are not drinking and do not plan to drink.
The answer to this question for opioid use disorder (OUD) can vary from person to person. Most often, you can drink in moderation, but always speak with a healthcare professional for questions regarding your specific situation.
What Happens if You Take Vivitrol With Opiates in Your System?
It is recommended that you are opioid-free for at least seven days before starting Vivitrol. If opiates are still in your system when you start this medication, Vivitrol can cause opioid withdrawal. These symptoms may include:
Sweating
Fever
Stomach pain
Vomiting
Diarrhea
Watery eyes and runny nose
Body aches
Shaking
Muscle twitching
Trouble sleeping
Feeling anxious
Is Vivitrol Effective?
In a study conducted by the National Institute of Drug Abuse, Vivitrol was 90% effective at reducing opioid addiction over six months. This study also showed that 55% of patients reported reduced opioid cravings.
However, Vivitrol requires full detoxification. Initiating treatment with patients actively dependent on alcohol or opioids can be more difficult than other medications, like Suboxone. Once started, Vivitrol is as effective as similar medications.
How Is Vivitrol Prescribed?
Vivitrol is most often prescribed by a specialty pharmacy and usually requires that your healthcare provider fills out paperwork for your insurance company. Once the medication arrives, your healthcare provider will inject it and schedule your next appointment.
If you or a loved one are struggling with alcohol use disorder or opioid use disorder, The Recovery Village at Palmer Lake can help. Our Joint Commission-accredited facility is located minutes from the Denver International Airport. Our caring staff can help you decide which of our treatment programs is most appropriate for your care.
We offer a full continuum of addiction treatment services, including medical detox, inpatient or outpatient rehab, partial hospitalization programs, intensive outpatient treatment, aftercare services and even family programs. Contact us today for information and to get started on your journey to a healthier life.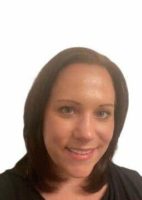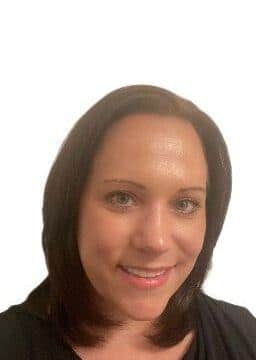 Editor – Theresa Valenzky
Theresa Valenzky graduated from the University of Akron with a Bachelor of Arts in News/Mass Media Communication and a certificate in psychology. She is passionate about providing genuine information to encourage and guide healing in all aspects of life.
Read more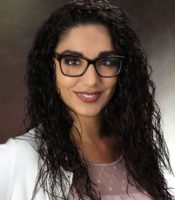 Medically Reviewed By – Leila Khurshid, BCPS, PharmD
Leila Khurshid is a clinical pharmacist based in Denver, CO. Her writing and editing focuses on making medical information more accessible to the general population.
Read more
Medical Disclaimer
The Recovery Village at Palmer Lake aims to improve the quality of life for people struggling with substance use or mental health disorder with fact-based content about the nature of behavioral health conditions, treatment options and their related outcomes. We publish material that is researched, cited, edited and reviewed by licensed medical professionals. The information we provide is not intended to be a substitute for professional medical advice, diagnosis or treatment. It should not be used in place of the advice of your physician or other qualified healthcare providers.