Sober October is a unique way to rethink your own relationship with alcohol or other substances as well as show support to those people that are in the recovery community. October also happens to be Substance Abuse Prevention Month, which is when we think about the role of substance abuse treatment and highlight people in the recovery community and their support systems.
For Colorado residents, Sober October gives us all a way to consider and reimagine our alcohol and substance use. This is important given the state's stats on alcohol and drug use.
Colorado ranks 45th in the country for alcohol-related deaths. In 2017, almost 10 in 100,000 Americans died from something related to alcohol. In Colorado, that number is nearly 17 in 100,000. Between 2005-2017, alcohol deaths went up 57% in Colorado, which is nearly 20 percentage points higher than the national growth rate. In 2019, a WalletHub study put Colorado in the top 10 for drug use rates in the country.
If you'd like to make a change in your life or if you're just sober curious, Sober October could be the opportunity you're looking for right now.
What is Sober October?
Sober October isn't new. It originated abroad as a fundraiser, but podcaster and comedian Joe Rogan brought it to mainstream U.S. in 2017. Rogan is outspoken about his own use of substances like marijuana. Rogan initially committed to Sober October to help a friend, another comedian, who was dealing with excessive alcohol use. For Rogan, the challenge of Sober October wasn't just about giving up substances but was also about getting healthier and focusing on fitness.
Sober October is frequently associated with giving up alcohol use, but you could also use it as a time to cut other detrimental habits out of your life as well, including other substances, social media or anything else you feel is harming your mental and physical health.
You can make Sober October your own as far as how you approach it. It's also something you can do with friends and family to hold one another accountable.
What To Do Instead of Drinking
For some people, drinking is something they do to socialize, to fill their time or because it's a habit. When you take that out of your life, you need activities to replace it to focus your mind on other things. By having activities in mind, you can prepare yourself to overcome some of the challenges of Sober October.
For example, during the month of October, you can also consider trying a hobby, learning a new language or committing to a fitness program. Try to find healthy distractions or new habits that can replace drinking in your life.
Try A New Hobby
You may find you've got more free time once you've cut out your regular drinking activities. Make a point to fill that time with something different. Try new cooking recipes, learn a new language, practice an instrument or enjoy some self-care. COVID-19 has inspired many to use their quiet time at home to do something new. You may find yourself so absorbed in the task, you won't want to stop after the sober month is over.
Commit to Fitness
It can be easy to feel like you've lost something when you frame Sober October as "giving up" alcohol. Instead, you're replacing your alcohol consumption with a healthier habit. Like Rogan, you can choose to focus on fitness, adding an exercise regimen to your life. Doctors have recommended exercising regularly to manage stress during the coronavirus pandemic, as well.
Go to a Sober Bar
If drinking has become synonymous with socializing, you don't have to give up your social life this month. There are sober bars in Denver that attract people who are in recovery or are sober curious that allow you to enjoy the social element without alcohol. This can help you step outside of your comfort zone and relearn how to meet people without alcohol. You can also ask your regular friends to try some sober activities with you: movies, parks and museums, for example.
Mocktails
Mocktails are non-alcoholic versions of cocktails. Get creative with your mocktail recipes and host a party either in-person or via Zoom (or other video conferencing platform). You can have everyone share their own recipes. Mocktails help you replace alcohol, which can mentally help you to stay committed to Sober October. If mocktails consistently trigger significant cravings for alcohol, it can be a sign of an alcohol addiction that can benefit from treatment.
Benefits and Challenges of Sobriety
Abstaining from substances can have its challenges. You may have to find new routines or perhaps confront uncomfortable situations or emotions without alcohol. With the challenges come positive changes.
Sometimes we only think about the benefits of abstaining from substances in terms of addiction recovery. Even if you don't meet the medical criteria of a substance use disorder, you can still experience benefits of cutting alcohol or other substances out of your life, even just for a month. Some of these potential benefits can include:
Alcohol can diminish the quality of your relationships. When you cut it or other substances out, you can be fully present to spend time with the important people in your life.
Taking a step back from substance use can allow you to assess your real relationship with these substances and determine if you need to make long-term changes.
Cutting out alcohol can have health benefits such as weight loss and a decreased risk of cardiovascular disease.
Alcohol and substance use can harm your mental health. Abstaining may improve your mood and energy levels and reduce symptoms of depression and anxiety.
If you have sleep issues, alcohol and other substances may be contributing to the problem. Removing them may help you get better quality sleep.
If you'd like to explore addiction treatment programs in Colorado, we're here to help. The Recovery Village at Palmer Lake will create a personalized treatment plan, tailored to your unique needs. Contact us today to learn more.
You Might Be Interested In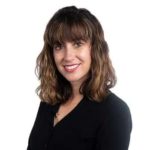 By – Kacie Chelli, MS
Kacie has her M.S. in clinical psychology. Previously, she was employed with American Addiction Centers, where she helped people find appropriate care to begin their journey in recovery.
Read more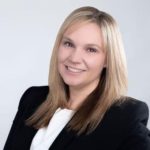 Editor – Nicole LaNeve
Nicole leads a team of passionate, experienced writers, editors and other contributors to create and share accurate, trustworthy information about drug and alcohol addiction, treatment and recovery for The Recovery Village and all Advanced Recovery Systems sites.
Read more
Sources
---
Villegas, Andrew. "Colorado Has More Alcohol Deaths Than Ne[…]ly Every Other State." Colorado Public Radio, June 12, 2019. Accessed October 7, 2020.
Kiernan, John S. "Drug by State: 2020's Problem Areas." Wallet Hub, May 13, 2020. Accessed October 7, 2020.
Wenger, Tim. "The Best Places to Party Sober in Denver." The Matador, January 14, 2020. Accessed October 7, 2020.
Michigan Medicine Department of Psychiatry. "Importance of Physical Activity and Exercise during the COVID-19 Pandemic." Accessed October 7, 2020.
Medical Disclaimer
The Recovery Village at Palmer Lake aims to improve the quality of life for people struggling with substance use or mental health disorder with fact-based content about the nature of behavioral health conditions, treatment options and their related outcomes. We publish material that is researched, cited, edited and reviewed by licensed medical professionals. The information we provide is not intended to be a substitute for professional medical advice, diagnosis or treatment. It should not be used in place of the advice of your physician or other qualified healthcare providers.