Many people who struggle with cocaine in Colorado started using the drug recreationally. They might have believed the drug could help them have more fun, gain more energy and be more productive. Unfortunately, what begins as occasional and seemingly recreational cocaine use often develops into an addiction.
Cocaine is an addictive drug, and addiction is a disease classified as a chronic disorder that leads to compulsive drug-seeking. While there might not be a cure for cocaine addiction, there are treatment and management options available. If you or someone you love is looking for help, you can find a variety of cocaine addiction treatment programs locally in Colorado. If you'd prefer to travel, there are also many rehab centers throughout the country to choose from.
The following provides an overview of cocaine addiction treatment and offers helpful information about professional rehab facilities in Colorado.
If a person takes too large of a dose of cocaine, they can experience potentially fatal overdose symptoms like irregular heartbeat, seizures, stroke or heart attack. Other warning signs of cocaine overdose include breathing difficulties, elevated body temperature, hallucinations, and extreme agitation/anxiety.
If you or someone you know is experiencing a cocaine overdose, call 911. Do not call a treatment center, as they are unable to provide emergency overdose treatment. A person suffering from a cocaine overdose will require emergency medical treatment to reverse overdose symptoms. When first responders arrive, they will provide necessary care before transporting the person to an emergency department for cocaine overdose treatment. Medical personnel may give medications to stop a seizure or perform procedures to restore blood flow to the heart.
Cocaine Addiction Treatment Options
When a person seeks treatment for cocaine addiction, they have a number of options available to them. Treatment providers may offer inpatient programs, outpatient programming or a combination of both treatment types. What most cocaine addiction treatment programs have in common is that they offer behavioral interventions like therapy and counseling. Whether someone seeks inpatient or outpatient rehab for cocaine addiction, the chosen program should have an individualized, patient-focused approach. Personalized care is essential because each person's needs in treatment and ongoing recovery are different.
During rehab for cocaine addiction, there tends to be a focus on behavioral interventions that offer rewards and incentives for staying drug-free or meeting certain treatment goals. Programs that offer rewards are referred to as contingency management, and the National Institute on Drug Abuse reports that these programs are effective for treating cocaine addiction. Cognitive-behavioral therapy is another helpful treatment option at many cocaine rehab facilities. This therapy helps people develop better coping skills and correct the thoughts and behaviors that lead to cocaine abuse.
Reach out now
We can help answer your questions and talk through any concerns.
Medical Detox for Cocaine Addiction
When a person enters rehab for cocaine addiction, they often begin with a detox program to help them manage cocaine withdrawal symptoms. These symptoms can include:
Depression
Elevated appetite
Extreme fatigue
Slower thinking
Sleep disturbances
Medical staff working in a cocaine detox facility keep each patient as safe and comfortable as possible as the body rids itself of drugs. They may provide medications to alleviate withdrawal symptoms or offer supportive care to help people cope with unpleasant side effects.
Cocaine Rehab
Detox alone is not enough to help someone recover from addiction. For this reason, people should transition to an ongoing rehab program after completing detox. Ongoing treatment is necessary to help people address the underlying issues that led to cocaine addiction and develop the necessary skills for lasting sobriety. \
After detox, cocaine addiction rehab can include behavioral treatment that occurs in an inpatient or outpatient setting.
Inpatient Cocaine Addiction Treatment
People who participate in an inpatient cocaine rehab live on-site at the facility while receiving services. They are likely to receive a variety of treatments, including individual and group counseling and therapeutic activities like yoga or art therapy. They may also take part in support group meetings.
Inpatient rehab is a suitable choice for those who have a more severe addiction or do not have a supportive or safe living environment. For example, if you are addicted to cocaine and living with others who use cocaine, an inpatient Colorado facility can help remove you from the environment that led to your addiction.
Outpatient Cocaine Addiction Treatment
Those in outpatient care live at home or in a supportive environment and commute to a treatment center for regular appointments. Like in inpatient cocaine rehab, those in outpatient care tend to participate in individual and group counseling as well as support groups. Some people begin in outpatient care after completing detox, whereas others transition from an inpatient setting to outpatient services to help them remain sober.
Does Insurance Cover Cocaine Rehab?
A lot of the apprehension people feel about seeking cocaine addiction treatment is due to the cost, as many people worry that they won't be able to afford rehab. The cost of cocaine addiction treatment varies, but in many cases, insurance providers will cover some or all of the costs.
You can contact a treatment center that specializes in cocaine addiction, such as The Recovery Village at Palmer Lake, and an intake coordinator will work with you to verify your insurance coverage. You can also contact your insurance company directly to determine what your coverage options are for cocaine rehab.
Cocaine Rehab in Colorado
If you or someone you love is seeking cocaine addiction treatment, it is important to choose a provider that is accredited and employs certified addiction professionals. These credentials can help you feel confident that you will receive quality care throughout your recovery.
At The Recovery Village at Palmer Lake, we offer comprehensive cocaine rehab with services that include:
Our 110-bed inpatient facility is located just outside of Colorado Springs and boasts a heated swimming pool, basketball and sand volleyball courts, two gyms, scenic mountain views and much more. We are also a member of the National Association of Addiction Treatment Providers, so you know you are in good hands.
If you're ready to take the first step toward recovery, The Recovery Village at Palmer Lake is here to help. Contact us today to learn more about treatment programs that can work well for your situation.
Reach out now
We can help answer your questions and talk through any concerns.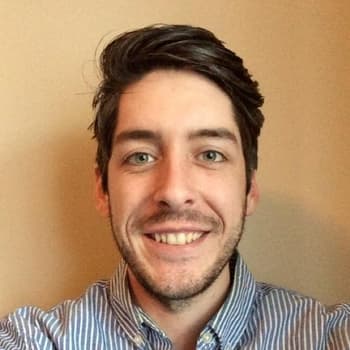 Editor – Jonathan Strum
Jonathan Strum graduated from the University of Nebraska Omaha with a Bachelor's in Communication in 2017 and has been writing professionally ever since.
Read more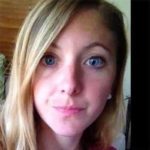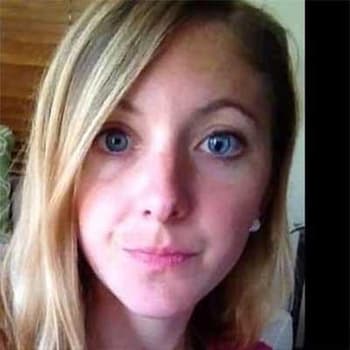 Medically Reviewed By – Jenni Jacobsen, LSW
Jenni Jacobsen is a licensed social worker through the Ohio Counselor, Social Worker and Marriage and Family Therapist Board. She has seven years of experience working in the social work field, working with clients with addiction-related and mental health diagnoses.
Read more
Medical Disclaimer
The Recovery Village at Palmer Lake aims to improve the quality of life for people struggling with substance use or mental health disorder with fact-based content about the nature of behavioral health conditions, treatment options and their related outcomes. We publish material that is researched, cited, edited and reviewed by licensed medical professionals. The information we provide is not intended to be a substitute for professional medical advice, diagnosis or treatment. It should not be used in place of the advice of your physician or other qualified healthcare providers.