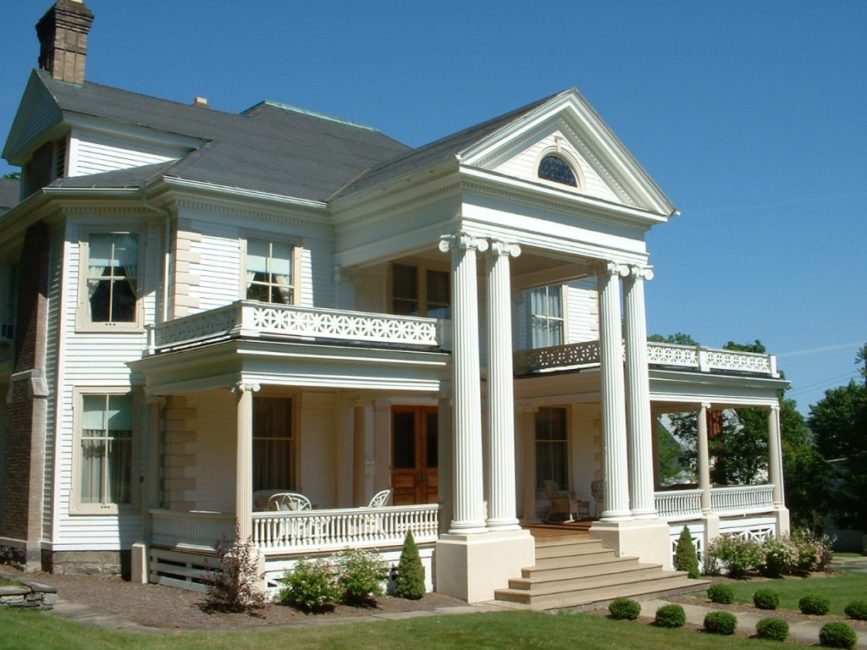 You may have heard the term "sober house," but if you're like me, you might not know exactly what that means. Is it just a random place where sober people live? When do sober people go there and how does it work? I had these questions and more. I will be telling you exactly what a sober house is, how it works, and what to expect if you will be living in one.
Sober House Defined
Sober living houses, also known as sober living, sober homes, and sober houses, are sober living environments that have people in recovery from substance use disorders living together. These facilities are normally certified or governed by Sober Living Coalitions or networks and structured around 12 step programs and ideologies. Sober houses are meant to bridge the gap between addiction treatment and returning back home. The structure and support that are provided by sober housing help people who are new to recovery keep sobriety as their top priority.
Residents of a sober house are often required to participate in 12 step meetings or other group therapy, as well take drug tests or undergo searches for drugs or other paraphernalia. Some sober living houses are considered to be outpatient treatment centers, which means they also provide on-site medical care. These types of houses will be staffed by psychiatric nurses and licensed clinical social workers.
Sober houses that aren't affiliated with outpatient rehab normally have a sober house manager and a general set of rules to abide by. Sober houses offer a private or shared room, community meals or kitchen privileges, shared housekeeping tasks, recreational facilities, and laundry facilities. Sober roommates might attend meetings together and find jobs that allow them to create a lasting pathway to recovery. Sober housing isn't meant to be a permanent living situation, but rather a temporary transition period that allows people in recovery to find a balance between their new lives and sobriety.
Sober House Rules
Sober living environments have some basic rules to ensure everyone's top priority is recovery. A sober house isn't as strict as a residential treatment center, but there are guidelines to help keep everyone in the house, sober, safe, and healthy. These rules aren't meant to make your life hard, but they are meant to maintain a comfortable and sober environment for everyone. Some sober house rules include:
No drug and alcohol use by residents or their guests.
Residents agree to random drug tests or other tests that confirm their non-using status.
Many sober houses require you to abide by a curfew and need permission for overnight stays outside the house.
Violence, personal threats, and offensive language are prohibited.
Personal items, certain medications, and any clothing that promote drug use are not permitted.
Residents must attend 12-step or group support meetings of some kind.
Intimate relationships between residents are not permitted.
Participation in mandatory house meetings is required.
Residents are presented with a written agreement that sets out the rules and regulations of the sober house
Benefits of a Sober House
Transitional living during early sobriety can increase the likelihood of long-term success in sobriety. Studies have also shown that stable sober living environments can increase longer periods of abstinence, higher rates of employment, and fewer legal issues.
Additional benefits of sober living arrangements include mutual support among peers. Residents can find strength, support, and hope from each other and are mutually engaged in creating meaningful lives in recovery. Sober living also provides stability which many people do not have in active addiction. A sober house offers safety and security at a critical time in your life. It also provides accountability. Because a sober house has rules and regulations, residents can develop a sense of responsibility and accountability to themselves and their roommates. On the road to stability, residents of a sober house will also learn how to manage money, new coping skills, how to find work, and how to secure education options. Lastly, self-efficacy is a benefit of sober living that many people who are actively drinking or using do not have. This integral belief allows you to have the confidence of having the necessary resources and knowledge to function successfully without the need of drugs and alcohol. It also means you are a productive member of society who has a unique and important place in the world, a feeling that is often lost amongst the destruction of addiction.
Addiction treatment can set you on the pathway to sobriety, but a sober house can keep you on that road. A sober house can be the transition you need between starting over and staying sober.
Learn more about our addiction treatment programs and transitional living today.
You Might Be Interested In
By – Kelly Fitzgerald
Kelly is a sober writer based in Cape Coral, Florida, best known for her personal blog The Adventures Of A Sober Senorita. She has been published across the web on sites like The Huffington Post, SheKnows, Ravishly, The Fix, and Buzzfeed.
Read more
Medical Disclaimer
The Recovery Village at Palmer Lake aims to improve the quality of life for people struggling with substance use or mental health disorder with fact-based content about the nature of behavioral health conditions, treatment options and their related outcomes. We publish material that is researched, cited, edited and reviewed by licensed medical professionals. The information we provide is not intended to be a substitute for professional medical advice, diagnosis or treatment. It should not be used in place of the advice of your physician or other qualified healthcare providers.