OxyContin is a potent narcotic painkiller derived from the poppy plant and is related to heroin, fentanyl and morphine. It is classified as a Schedule II medication under the Controlled Substances Act, meaning it has approved medical uses but also has a high risk for abuse, dependence and addiction. This opioid also carries a high potential for overdose, which can result in death.
What Is OxyContin Used For?
OxyContin, a prescription painkiller, is an opioid similar to the illegal drug heroin and other prescription pain relievers like fentanyl and morphine. While OxyContin has pain-relieving benefits, it does carry a risk of misuse. All of these medications work in the brain to block pain signals.
OxyContin is prescribed for several types of pain, ranging from arthritis to injuries. Sometimes, people abuse this medication because of its euphoric effect. Even with a prescription, medications like OxyContin can lead to dependence and abuse. It is important to always take this medication exactly as prescribed and for as short as possible.
OxyContin Dosage
OxyContin is available in a variety of dosages, including:
5 mg tablets
10 mg tablets
20 mg tablets
30 mg tablets
40 mg tablets
60 mg tablets
80 mg tablets
The drug manufacturer that makes OxyContin, Purdue Pharma, also produced 120 mg and 160 mg tablets. However, because of the potential for abuse and high risk for overdose, these have since been removed from the market; 80 mg tablets are currently the highest strength available.
Differences Between OxyContin and Oxycodone
Oxycodone is the name of the opioid ingredient in OxyContin. Oxycodone is available in a variety of immediate-release formulations as different brand names (like Roxicodone) or in combination with other medications (like in combination with acetaminophen as Percocet).
These medications are usually prescribed up to every four to six hours because of the shorter duration of action. OxyContin, however, is usually prescribed every 12 hours because of its extended-release formulation. This essentially means OxyContin has a special coating that allows the medication to be more slowly absorbed over a longer time than oxycodone.
OxyContin can be helpful for patients with chronic pain who need medication over a longer period of time. Oxycodone can be more useful for short-term pain. Always talk with your healthcare provider to see which option is best for your specific case.
How Addictive Is OxyContin?
OxyContin is a highly addictive narcotic painkiller, as evidenced by the Schedule II classification under the Controlled Substances Act. This means it has the highest potential for addiction and dependence of all drugs that can be prescribed.
Oxycodone, the ingredient in OxyContin, is similar to other opioids including heroin, fentanyl, morphine and others. These medications interrupt pain signals in the brain and can produce a euphoric feeling, which can result in a pleasurable experience and the potential for abuse and addiction.
OxyContin Addiction Rate
The opioid epidemic has continued to grow worse over the past several years with increased opioid misuse and fatal overdoses. The number of newborns experiencing withdrawal syndrome due to opioid use during pregnancy is also on the rise. Recent statistics include:
In 2019, 70,630 people died from drug overdoses.
10.1 million Americans misused prescription opioids in the last year.
1.6 million Americans misused prescription pain relievers for the first time.
48,006 deaths are attributed to overdosing on synthetic opioids other than methadone, including OxyContin.
OxyContin Abuse Symptoms
It may be difficult to tell if someone you know is addicted to OxyContin. When people are addicted to a substance, they can feel ashamed and frequently do whatever they can to hide their addiction from family, friends and coworkers. Most can function at work without anyone knowing they are high on OxyContin. Pretty soon, their behavior can become normal for them and everyone around them.
Generally, the symptoms worsen over time. Signs and symptoms of OxyContin addiction include:
Impaired mental and physical abilities
Drowsiness/nodding off
Weight loss
Unhealthy, unkempt appearance
Itching
Nausea/vomiting
Dark circles under eyes
Euphoric mood
Constricted pupils
Loss of interest in hobbies
OxyContin Addiction
People addicted to OxyContin feel compelled to take the medication more frequently so they can achieve feelings of euphoria. They may know this will cause them to run out of their medication early, but the urge to chase an even bigger feeling of euphoria is strong enough to make them not care at that moment. People may begin to take their medication differently than prescribed or without a prescription, which can quickly snowball into a serious addiction.
Risk factors for OxyContin addiction can include:
Taking a higher dose
Taking OxyContin for a long time
Using other medications or alcohol
Having a mental health condition, like depression or PTSD
Having a history of alcohol or substance abuse
OxyContin Withdrawal Symptoms
OxyContin withdrawal symptoms can be similar to those of other opioids and happen when someone dependent on a drug stops using it or tapers down too quickly. Opioids can have early and late symptoms of withdrawal. The exact timeline can vary from person to person and depends on many considerations like liver and kidney function, age, other medications and other factors.
Early symptoms of withdrawal include:
Agitation
Anxiety
Muscle aches
Increased tearing
Insomnia
Runny nose
Sweating
Yawning
Late symptoms of withdrawal include:
Abdominal cramping
Diarrhea
Dilated pupils
Goosebumps
Nausea
Vomiting
OxyContin Addiction Treatment
If you or a loved one is struggling with OxyContin addiction, we can help. OxyContin addiction can lead to overdose or even death. Treatment for this addiction typically includes a physical exam and intake questions to better understand your OxyContin use and situation. Withdrawing from opioids like OxyContin can be very uncomfortable or dangerous, so clients generally undergo a medical detox where they can withdraw from the substance under medical supervision, followed by continued rehab care.
OxyContin Detox
In OxyContin detox, your body slowly rids itself of the oxycodone in its system. Your medical team closely monitors for symptoms of withdrawal and provides treatment to make the process as safe and comfortable as possible. Medically-supervised detox also helps you avoid relapsing back to opioid use when withdrawal symptoms become too difficult.
Most often, medications like buprenorphine or methadone can be used to reduce the intensity of opioid withdrawal and are sometimes used long-term. This is called medication-assisted treatment. Clonidine is another medication that can help reduce anxiety, agitation, muscle aches, sweating, runny nose and cramping. Naltrexone can also be provided to help prevent relapse.
Rehab for OxyContin Addiction Treatment
A combination of medical support and counseling ensures that patients with OxyContin addiction receive comprehensive care. Since addiction and mental health issues often go hand-in-hand, treatment for co-occurring conditions ensures the most robust recovery experience.
Following medical detox, patients at The Recovery Village at Palm Lake often enter inpatient rehab. In this intensive level of care, patients live onsite at the facility and focus on their recovery, attending counseling sessions and receiving around-the-clock medical support to learn to live without substances. Partial hospitalization programs (PHP), intensive outpatient programs (IOP), or outpatient care are all possible next steps, depending on the level of care you need. All patients graduating from our programs receive access to alumni resources and aftercare planning to support them in their recovery.
We are conveniently located minutes from the Denver International Airport and offer a full continuum of programs to best fit your needs. As a Joint Commission-accredited facility, you can rest assured that you or your loved one will be in qualified hands.
If you're living with an OxyContin addiction, or a family member or friend needs help with opioid addiction, The Recovery Village at Palmer Lake can help. Call now to get your questions answered, verify your insurance and start the enrollment process.
You Might Be Interested In
Editor – Abby Doty
Abby Doty graduated from Hamline University in 2021 with a Bachelor's in English and Psychology. She has written and edited creative and literary work as well as academic pieces focused primarily on psychology and mental health.
Read more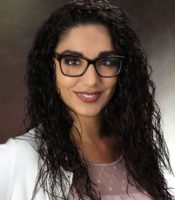 Medically Reviewed By – Leila Khurshid, BCPS, PharmD
Leila Khurshid is a clinical pharmacist based in Denver, CO. Her writing and editing focuses on making medical information more accessible to the general population.
Read more
Medical Disclaimer
The Recovery Village at Palmer Lake aims to improve the quality of life for people struggling with substance use or mental health disorder with fact-based content about the nature of behavioral health conditions, treatment options and their related outcomes. We publish material that is researched, cited, edited and reviewed by licensed medical professionals. The information we provide is not intended to be a substitute for professional medical advice, diagnosis or treatment. It should not be used in place of the advice of your physician or other qualified healthcare providers.