Fentanyl addiction has become a public health crisis in Colorado and throughout the country. Although it is a prescription medication, fentanyl comes with serious risks and should never be taken without a doctor's order. Even people who have a prescription for fentanyl can become dependent on the medication. Fentanyl addiction treatment is often necessary for those who continue using this medication despite experiencing serious consequences.
Fentanyl Statistics
According to the Centers for Disease Control and Prevention (CDC), there were nearly 92,000 fatal drug overdoses in the United States in 2020, and 74.8% of these fatalities involved opioids. Synthetic opioids, particularly fentanyl, were responsible for 82.3% of opioid-related deaths.
Additional fentanyl statistics include:
Reach out now
We can help answer your questions and talk through any concerns.
Why Is Fentanyl So Dangerous?
Fentanyl is a dangerous drug because it is so strong. In fact, it is up to 100 times more powerful than morphine, meaning that just a small amount of it can cause a fatal overdose. Some drug dealers may use fentanyl as an additive in drugs like heroin or cocaine to make them stronger. This adds additional risk, as people may not even realize they are ingesting something as strong as fentanyl.
With just a small dose of fentanyl, a person can begin to struggle to breathe. This ultimately leads to low levels of oxygen, which can cause coma, brain damage or even death.
Signs of Fentanyl Abuse and Addiction
If someone is misusing fentanyl, they will show some or many of these signs when under the influence of the drug:
Intense happiness
Drowsiness
Nausea
Sedation
Confusion
Breathing problems
Constipation
When a person develops a fentanyl addiction, they will show signs of a substance use disorder (the clinical term for an addiction). Some signs that a person has developed a substance use disorder involving fentanyl include:
Using larger amounts of fentanyl than intended
Experiencing extreme cravings for the drug
Spending a significant amount of time using fentanyl
Needing larger amounts of fentanyl to achieve the same effects
Experiencing withdrawal symptoms when not using fentanyl
Giving up other activities and hobbies because of drug use
Continuing to use fentanyl even when it causes problems in important relationships
Using fentanyl in situations where it creates danger, such as driving while under the influence of the drug
Being unable to fulfill duties at work because of drug use
Continuing fentanyl use even when the drug causes or worsens a health problem
Wanting to stop using fentanyl but being unable to do so
Fentanyl Addiction Treatment
When a person develops a fentanyl addiction, treatment is often necessary to help them stop using the drug. There are numerous treatment options available, including medical detox, inpatient and outpatient care, partial hospitalization and aftercare.
How Long Does Treatment for Fentanyl Addiction Take?
The length of time a person spends in fentanyl addiction treatment depends on their unique needs and the severity of their addiction. According to the National Institute on Drug Abuse, people generally need to spend at least three months in treatment in order to stop their drug use. Treatment is an ongoing process, and staying in treatment for a longer time is associated with better outcomes.
Benefits of Seeking Professional Treatment for Fentanyl Addiction
If you or someone you love lives with a fentanyl addiction, there are numerous benefits associated with seeking treatment. Fentanyl is a highly addictive drug, and because withdrawal symptoms are so severe, it is nearly impossible to stop using the drug without professional intervention. Professional treatment centers can provide medications to ease withdrawal symptoms and reduce cravings.
Fentanyl treatment programs also provide counseling services to help you overcome the underlying issues that have led to addiction. These services can help you to identify your triggers for drug use, develop the skills to cope with stress and learn ways to prevent relapse.
About Our Rehab Facility in Palmer Lake, CO
If you or a loved one is in need of fentanyl addiction treatment in Colorado, The Recovery Village Palmer Lake is here to help. We offer a full continuum of addiction treatment programs, including medical detox, inpatient and outpatient care, partial hospitalization services, and aftercare programming.
Our 110-bed inpatient facility is situated just outside of Colorado Springs, in a scenic location that offers mountain views, a heated pool, two fully equipped gyms and a basketball court. All of our treatment programs provide evidence-based services, and we create individualized treatment plans for each client.
Reach out now
We can help answer your questions and talk through any concerns.
You Might Be Interested In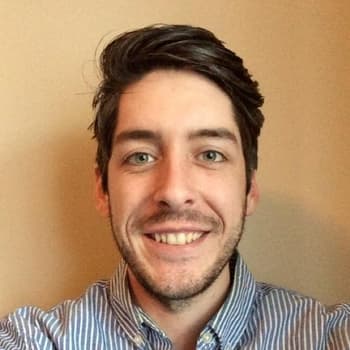 Editor – Jonathan Strum
Jonathan Strum graduated from the University of Nebraska Omaha with a Bachelor's in Communication in 2017 and has been writing professionally ever since.
Read more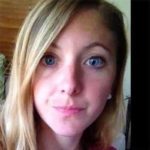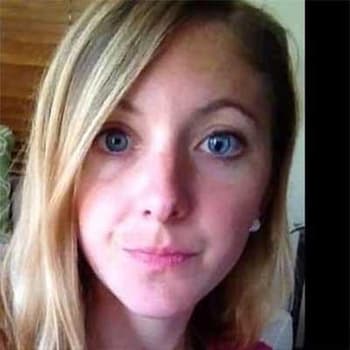 Medically Reviewed By – Jenni Jacobsen, LSW
Jenni Jacobsen is a licensed social worker through the Ohio Counselor, Social Worker and Marriage and Family Therapist Board. She has seven years of experience working in the social work field, working with clients with addiction-related and mental health diagnoses.
Read more
Sources
---
Centers for Disease Control and Prevention. "Drug Overdose Deaths Remain High." June 2, 2022. Accessed June 2, 2022.
United States Drug Enforcement Administration. "Facts About Fentanyl." Accessed June 23, 2022.
Common Sense Institute. "Fentanyl's Increasing Toll on the Colorado Economy." April 11, 2022. Accessed June 23, 2022.
National Institute on Drug Use. "What is Fentanyl?" June 1, 2021. Accessed June 23, 2022.
National Institute on Drug Abuse. "The Science of Drug Use and Addiction: The Basics." July 2, 2018. Accessed June 24, 2022.
Medicaid. "Overview of Substance Use Disorder (SUD)[…]inical Guidelines: A Resource for States Developing SUD Del[…]very System Reforms." April 2017. Accessed June 24, 2022.
National Institute on Drug Abuse. "Principles of Drug Addiction Treatment: […]uide (Third Edition)." January 2018. Accessed October 7, 2022.
Medical Disclaimer
The Recovery Village at Palmer Lake aims to improve the quality of life for people struggling with substance use or mental health disorder with fact-based content about the nature of behavioral health conditions, treatment options and their related outcomes. We publish material that is researched, cited, edited and reviewed by licensed medical professionals. The information we provide is not intended to be a substitute for professional medical advice, diagnosis or treatment. It should not be used in place of the advice of your physician or other qualified healthcare providers.