Much like opioids, meth is a significant problem in Colorado. The number of overdose deaths related to meth more than doubled from 2013 to 2017. Meanwhile, the average cost of methamphetamine has been dropping in Colorado over the last decade, making it easier to obtain.
Methamphetamine or meth is an incredibly powerful drug that many people describe as so gripping that they became addicted after trying it once. Because of how it functions in the brain, meth can negatively affect brain receptors, rendering people unable to feel pleasure or experience typical emotions without it.
It's never too late to seek help. There are treatment options for meth addiction. Recovery is possible for many people with the right treatment.
Signs Someone Needs to Seek Treatment
Meth is a highly addictive substance that is difficult to stop using without treatment intervention. Among meth users, 67% use meth several times per week or more, and 23% never let themselves come down from meth, using multiple times per day, every day. There are several signs that it may be time to seek treatment for meth abuse:
Inability to stop using meth on your own
Putting yourself or others in danger due to meth
Having to use more and more meth to achieve the same high
Unstable life and mismanagement of responsibilities, such as job loss, financial trouble and loss of housing, due to meth
Reach out now
We can help answer your questions and talk through any concerns.
Types of Meth Addiction Treatment
Meth has a significant impact on the nervous system and rewires a person's brain. Addiction is like other chronic diseases in that it can be treated and managed but not necessarily cured. Understanding the components of addiction is essential to begin treatment. There are several levels of treatment for a meth use disorder, depending on the level of care needed.
Inpatient Treatment
Inpatient treatment for meth addiction offers a supportive and structured option for those who require a high level of care. Patients live onsite at the facility and receive 24-hour medical support while learning how to live life with meth. Out of those surveyed on the type of treatment they used to help with their meth addiction, 54.2% of people chose an inpatient treatment facility. An approach that combines behavioral therapy, individual counseling, family education, support and drug testing has shown to be effective in meth addiction rehabilitation.
Outpatient Treatment
Outpatient treatment is flexible and accessible, ideal for people who can manage treatment in a less structured environment. Outpatient therapies allow people to continue to live their everyday lives while seeking treatment. In that same survey, outpatient, intensive outpatient and telehealth therapies accounted for almost 46% of people's treatment choices.
The Treatment Process
Meth addiction treatment begins with a medical detox and progresses through levels of care that range from inpatient or residential treatment to outpatient therapies and further support.
Medical Detox: The first step in meth addiction treatment is a medically supervised detox. People going through detox can experience uncomfortable symptoms of withdrawal, and medical detox can provide comfort and safety during this process.
Inpatient Rehab: Inpatient rehab provides constant, round-the-clock supervision and support to those who require a higher level of care. Inpatient rehab offers medical supervision, individual therapy, nutritional counseling and more.
Outpatient Rehab: Outpatient treatment is ideal for those who require support in their recovery but can be more accountable for their own recovery. Outpatient treatment can include support groups, visits with a doctor, medication management and other treatments to support recovery. 
Teletherapy: Nobu is a mental wellness app created by The Recovery Village to expand access to mental health resources. The app features clinical assessments, a library of mental wellness content, goal-tracking, journaling, and, for an additional fee, access to online therapy with licensed therapists. Many people who have completed traditional addiction treatment continue their care with teletherapy after leaving the facility. 
Aftercare: Aftercare is the last stage of treatment following detox, inpatient care, outpatient care and teletherapy. Aftercare often involves check-ins, referrals to local doctors and therapists, support groups and online recovery resources that are crucial to a successful recovery. 
Meth Rehab in Colorado
Living with a meth use disorder can be frightening, especially if you lose control of your own emotions and behavior, but rehab has the potential to lead you to a meth-free life.
The Recovery Village at Palmer Lake is an evidence-based addiction treatment center that provides a full continuum of care for those living with a substance use disorder and co-occurring mental health disorders. Our licensed medical professionals and therapists offer personalized treatment plans and compassionate support. Nestled in the Colorado mountains, our accredited facility is a serene environment to support healing and recovery that's only 15 minutes from Colorado Springs and 60 miles from Denver.
Does Insurance Cover Meth Rehab?
Insurance companies often cover some or all of the costs of substance use disorder treatment. This will depend on your insurance plan, the level of care, and whether the treatment provider is in-network or not. The Recovery Village at Palmer Lake is in-network with most national and local insurance providers. Our intake coordinators can work with you to verify your insurance and find a treatment option that works for your situation. We can also work with patients who do not have insurance to develop an affordable payment plan that works for them.
Reach out now
We can help answer your questions and talk through any concerns.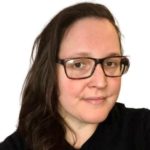 Editor – Erica Weiman
Erica Weiman graduated from Pace University in 2014 with a master's in Publishing and has been writing and editing ever since.
Read more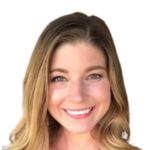 Medically Reviewed By – Danielle Boland
Danielle is licensed clinical social worker, currently living and practicing in central Connecticut.
Read more
Medical Disclaimer
The Recovery Village at Palmer Lake aims to improve the quality of life for people struggling with substance use or mental health disorder with fact-based content about the nature of behavioral health conditions, treatment options and their related outcomes. We publish material that is researched, cited, edited and reviewed by licensed medical professionals. The information we provide is not intended to be a substitute for professional medical advice, diagnosis or treatment. It should not be used in place of the advice of your physician or other qualified healthcare providers.