The basis of the 12-step program Alcoholics Anonymous (AA) is abstinence from alcoholic beverages. AA is an international program for those who are living with a drinking problem. The program is based upon a set of guiding principles called the 12 Steps. Someone who has an alcohol use disorder or alcohol addiction begins the 12-Step process with an admission that they cannot control their drinking.
A person who participates in AA to recover from alcohol abuse must also be ready to review their shortcomings and have a willingness to make amends with the people they've hurt during their alcohol misuse.
The only requirement for AA members is maintaining their commitment to stop drinking. People can join AA regardless of race, gender, age or political affiliation. Instead of promising to quit drinking forever, members of AA are taught to live alcohol-free one day at a time. The 12 Steps of AA help guide members through the lifelong process of recovery, but it is important to know that AA meetings do not provide professional services such as counseling or therapy.
What Is Alcoholics Anonymous?
Alcoholics Anonymous is a support group program in which members discuss the 12 Steps of the program during regular meetings. There are several ways that a person may become involved with AA. A person's health care provider may suggest they attend AA meetings if they've been diagnosed with an alcohol use disorder. Someone may also participate in AA in conjunction with outpatient therapy, or 12-Step meetings may be offered within their inpatient addiction treatment programs. Some people may go to AA meetings to help them maintain sobriety after successfully completing rehab or counseling for alcohol addiction. In other cases, people who have decided to seek help for problematic drinking may begin by attending an AA meeting on their own.
Founded in 1935, Alcoholics Anonymous was established with the intent of helping people with alcohol use disorders. Because AA is anonymous, it's difficult to provide an exact number of members, but it is estimated that there are about 2 million AA members across the globe.
12-Step programs focus on encouraging members to recognize how their alcohol use disorder has hurt them and the people in their lives. In addition to offering support and understanding, these programs provide opportunities to discuss sobriety issues in a confidential, casual environment that promotes personal responsibility while improving coping skills and mechanisms.
12-Step programs also offer participants the opportunity to obtain sponsors who have at least a year of sobriety and can provide support and guidance based upon their personal experiences. For example, an AA member may contact a sponsor for help when experiencing cravings for alcohol.
The Twelve Steps
The guiding principles of AA are the Twelve Steps. Other support groups like Narcotics Anonymous and Gamblers Anonymous adapted these steps to function for their members. The Twelve Steps can be used as a guide to recover from compulsive, out-of-control addiction and to manage symptoms.
The Twelve Steps of AA are:
We admitted we were powerless over alcohol — that our lives had become unmanageable. This step requires individuals in recovery to evaluate the harmful consequences of alcohol abuse and accept that they need help to stop drinking.
We came to believe that a Power greater than ourselves could restore us to sanity. Some people may believe that developing a belief in a higher power means belief in a Christian God, but this is not always the case with 12-Step programs. Instead, it means accepting the fact that treating an alcohol use disorder requires a person to allow themselves to be helped by others.
We made a decision to turn our will and our lives over to the care of God as we understood Him. During this step, people in recovery allow others to help them, and they become open to suggestions. Some people may view their higher power as God, whereas for others, this step may involve framing God as a "helping power."
We made a searching and fearless moral inventory of ourselves. This part of the 12 Steps requires members to make a personal assessment of past behaviors and leave them in the past.
We admitted to God, to ourselves and to other human beings the exact nature of our wrongs. Step five involves admitting to mistakes made during the course of alcohol addiction and learning that others will accept you despite these shortcomings.
We were entirely ready to have God remove all of these defects of character. At this point in the 12-Step process, members are prepared to admit to God their shortcomings and to ask him to forgive them.
We humbly asked Him to remove our shortcomings. During this step, members ask God to forgive them for their shortcomings.
We made a list of all persons we had harmed and became willing to make amends to them all. Step 8 requires a person to reflect upon people they have hurt during the course of alcohol addiction and prepare to apologize and correct past wrongdoings.
We made direct amends to such people wherever possible, except when to do so would injure them or others. Once members reach Step 9, they connect with individuals they have harmed, if possible, to apologize for hurting them, and to make an attempt to repair past wrongdoings.
We continued to take personal inventory and, when we were wrong, promptly admitted it. At this point, AA members develop an ability to engage in self-reflection and to admit to their mistakes.
We sought through prayer and meditation to improve our conscious contact with God as we understood Him, praying only for knowledge of His will for us and the power to carry that out. Step 11 involves continuing to turn to God for support during recovery.
We have had a spiritual awakening as a result of these Steps; we tried to carry this message to alcoholics and to practice these principles in all our affairs. During this final step, AA members live out the 12 Steps in their daily lives and share their experiences with others in recovery.
Effectiveness of 12-Step Programs
A National Institutes of Health study showed that those who attended 12-step programs were about twice as likely to be abstinent from drugs and alcohol at 18 months after treatment when both groups had no other aftercare, which makes them an effective form of ongoing substance abuse treatment.
Alcoholics Anonymous was the group studied for the research, but similar rates of success can be seen with other programs. While many involved in 12-step programs follow one of the major religions as their higher power, even some who are not religious have benefitted from its principles when they choose something that is meaningful to them as their higher power, like doing good things or being in a loving relationship.
When To Enroll in a 12-Step Program
When it comes to addiction recovery, there is no single approach that works for everyone, so the best time to enroll in a 12-Step program will depend upon each individual's unique needs and situation. It may be suitable for some to seek out a 12-Step program for support as soon as they realize that alcohol abuse is negatively affecting their lives. Other people may enroll in a 12-Step program during a stay in inpatient treatment as a part of their treatment plan or at the conclusion of inpatient rehab as part of their aftercare.
It is also possible to enroll in a 12-Step program alongside outpatient addiction counseling to complement individual treatment sessions. The truth is anyone who is in recovery can benefit from attending 12-Step meetings to give them additional support and tools for maintaining sobriety.
How To Enroll in a 12-Step Program
There are several ways to enroll in a 12-Step program. You may be able to speak to your individual addiction treatment provider for a referral to a program in your area. If you are in an inpatient or residential treatment, you can ask your case manager or primary counselor about becoming involved in a 12-Step group at your facility. You can also contact the local AA group near you to determine when meetings are scheduled and how to become involved.
Find Treatment for Alcoholism
While Alcoholics Anonymous is an excellent resource for support and understanding, it's not a treatment method for an alcohol use disorder on its own. If you or someone you know struggles with an alcohol use disorder, contact The Recovery Village and speak to a representative about how individualized treatment can address your alcoholism and any co-occurring disorders. Call to speak with a representative to learn more about which treatment program could work for you.
You Might Be Interested In
Editor – Rob Alston
Rob Alston has traveled around Australia, Japan, Europe, and America as a writer and editor for industries including personal wellness and recovery.
Read more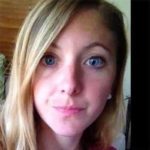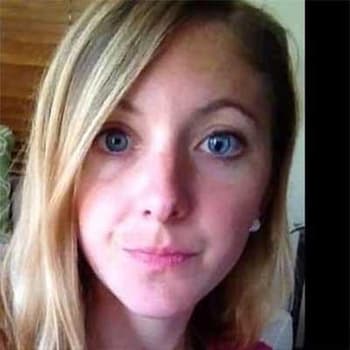 Medically Reviewed By – Jenni Jacobsen, LSW
Jenni Jacobsen is a licensed social worker through the Ohio Counselor, Social Worker and Marriage and Family Therapist Board. She has seven years of experience working in the social work field, working with clients with addiction-related and mental health diagnoses.
Read more
Medical Disclaimer
The Recovery Village at Palmer Lake aims to improve the quality of life for people struggling with substance use or mental health disorder with fact-based content about the nature of behavioral health conditions, treatment options and their related outcomes. We publish material that is researched, cited, edited and reviewed by licensed medical professionals. The information we provide is not intended to be a substitute for professional medical advice, diagnosis or treatment. It should not be used in place of the advice of your physician or other qualified healthcare providers.