Many parts of the United States are in the midst of an opioid crisis, including Colorado. Opioid drugs like heroin caused 543 overdose deaths in 2018 alone; two years later in 2020, that number rose to over 1,000. These skyrocketing overdose death rates are primarily attributed to the ongoing COVID-19 pandemic, and they make it clear that effective addiction treatment services are more important than ever.
Fortunately, there are many options for treatment in Colorado through licensed, accredited rehab facilities like The Recovery Village at Palmer Lake. We use evidence-based approaches to help Colorado residents address heroin addiction and find lasting recovery.
Effective treatment requires addressing the underlying causes of a person's addiction — not just their substance use. At The Recovery Village at Palmer Lake, we do so by providing dual diagnosis care for co-occurring mental health disorders, family programs, relapse prevention plans, case management, life skills training and much more. Our ultimate goal is to help you build a foundation that helps you thrive in every aspect of your post-rehab life.
The Heroin Addiction Treatment Process
Heroin can cause dangerous withdrawal symptoms when someone stops using the drug, which is why treatment typically begins with medical detox. During this stage, you receive 24/7 medical care as your body naturally eliminates drugs from its system. Your detox team will treat any difficult or dangerous heroin withdrawal symptoms, allowing you to detox safely and comfortably. You may also begin medication-assisted treatment (MAT) with medications like methadone or buprenorphine, which help reduce cravings and withdrawal symptoms.
After heroin is cleared from your system, you'll begin intensive treatment in an inpatient setting. During inpatient rehab, you'll live at our facility while attending a full schedule of therapy, counseling, medical appointments and more. Eventually, after making progress in your recovery, you may transition to outpatient treatment. This level of care provides you with additional support as you take the first steps back into your day-to-day life outside of rehab.
Our services don't end when you graduate from rehab treatment. Before you exit treatment, we'll work with you to create an individualized aftercare plan that helps you overcome obstacles in long-term recovery. Your plan may include follow-up appointments, alumni events, support group meetings, relapse prevention strategies, routine check-ins and more.
Reach out now
We can help answer your questions and talk through any concerns.
The Components of an Effective Heroin Addiction Treatment Program
The best heroin rehab facilities will provide you with all of the tools you specifically need to conquer your addiction. When researching different facilities, look for ones that offer:
24-hour support from a clinical team
Evidence-based care
Behavioral therapies
Post-detox medical support and counseling
Treatment for co-occurring mental health disorders
Medication-assisted treatment, when medically appropriate
Aftercare planning and follow-up appointments
What Are My Treatment Options?
Treatment for heroin addiction must be intensive in most cases. It requires different elements, such as cognitive behavioral therapy, counseling, supportive therapies and coping strategies, that will allow a person to live a healthier, heroin-free life.
Due to how powerfully addictive opioids like heroin can be, the best treatment for heroin addiction is typically an inpatient program. People with addiction also tend to have other underlying mental health disorders that need to be addressed, which can be done in inpatient care.
There are many inpatient treatment options available locally in Colorado, such as The Recovery Village at Palmer Lake. There are also rehab centers for heroin addiction located throughout the country for those who prefer to travel away from triggers in their home environments.
How Effective Is Heroin Addiction Treatment?
Like the treatment of other chronic diseases, heroin addiction treatment and recovery is an ongoing but manageable process. Still, success is largely dependent on the individual and the type of treatment they receive. For example, the quality of care and the relationships between a patient and their care providers can increase the chances for long-term success.
For heroin addiction rehab to be successful, it's also important that the initial treatment program is long enough. There must also be an aftercare plan put in place to ensure a successful transition to a fulfilling and productive life.
Does Insurance Cover Heroin Rehab?
You may feel like treatment isn't an option for you because of the cost, but affordable services are available. There are accessible programs right here in Colorado, including those offered at The Recovery Village at Palmer Lake. You can also find affordable, effective heroin addiction treatment throughout the United States.
Insurance often covers some or all of the costs of heroin rehab. If you don't have insurance, however, many facilities will work with you to create affordable payment plans. You can use our online insurance verification tool or reach out to one of our representatives to learn what rehab costs may be covered by your provider.
Benefits of Our Treatment Programs
Located near Colorado Springs and nestled among the beautiful Rocky Mountains, The Recovery Village at Palmer Lake offers a calm, supportive environment that fosters recovery. Our 110-bed facility provides all of the amenities of home and more, allowing clients to focus on what matters most — healing from addiction and repairing their lives.
While living on our campus, clients participate in evidence-based treatment and can spend their downtime enjoying:
A heated swimming pool
A fully-equipped fitness center and gymnasium
Basketball, sand volleyball and squash courts
Yoga and drama therapy
Beautiful vistas and scenic views
Natural walking trails
Chef-prepared meals
Learn more about what The Recovery Village at Palmer Lake can offer you.
Get Started Today
If you or someone you love is struggling with heroin abuse and addiction, help is available at The Recovery Village at Palmer Lake. Our multidisciplinary team of experts can help you address your substance use and the reasons behind it through a full continuum of effective, evidence-based care. 
Reach out now
We can help answer your questions and talk through any concerns.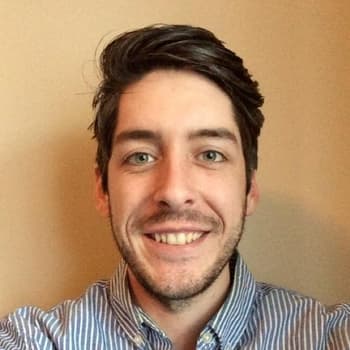 Editor – Jonathan Strum
Jonathan Strum graduated from the University of Nebraska Omaha with a Bachelor's in Communication in 2017 and has been writing professionally ever since.
Read more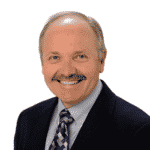 Medically Reviewed By – Dr. Kevin Wandler, MD
Kevin Wandler holds multiple positions at Advanced Recovery Systems. In addition to being the founding and chief medical director at Advanced Recovery Systems, he is also the medical director at The Recovery Village Ridgefield and at The Recovery Village Palmer Lake.
Read more
Medical Disclaimer
The Recovery Village at Palmer Lake aims to improve the quality of life for people struggling with substance use or mental health disorder with fact-based content about the nature of behavioral health conditions, treatment options and their related outcomes. We publish material that is researched, cited, edited and reviewed by licensed medical professionals. The information we provide is not intended to be a substitute for professional medical advice, diagnosis or treatment. It should not be used in place of the advice of your physician or other qualified healthcare providers.