Mental health is declining, and substance use rates are rising throughout America due to the ongoing COVID-19 pandemic. There's still no clear end in sight and a growing need for accessible addiction treatment resources in many areas. Rehab facilities and community organizations are doing what they can to improve accessibility, but some people are still questioning the safety of going to treatment during a pandemic.
Colorado has been especially impacted by the pandemic, which has caused high levels of mental distress and a significant number of drug overdoses throughout the state. Fortunately, many Colorado addiction treatment centers are adopting safety and sanitary procedures to ensure people can attend treatment without fear.
Mental Strain and Rising Drug Overdoses in Colorado During COVID-19
The year has been a powder keg of stressful situations. The pandemic itself has caused a great deal of isolation, uncertainty, financial stress and fear — all factors that can worsen mental health and lead to substance abuse. On top of this, political tensions and civil unrest have created even more distress. In Colorado, 53% of survey respondents say they've experienced increased anxiety, stress and uncertainty due to recent events. Around 40% were worried that they'd be unable to afford housing, health insurance or food within the coming year.
Drug overdoses have also been on the rise. This May, 130 Colorado residents died from drug overdoses — nearly double from the year before. Experts say these rising rates are to be expected, as pandemics are known to increase substance abuse and cause mental health concerns like anxiety and depression.
Behavioral Treatment in Colorado
Making matters worse, mental health and substance abuse treatment has lost funding due to the pandemic. Budget cuts in local treatment programs have amounted to around $13 million. These funds would have helped improve treatment accessibility in underserved areas of the state in the coming year.
Around 95,000 adults in Colorado did not receive the addiction treatment they needed in 2019. In one survey, more than half of respondents who did not get treatment said they didn't believe insurance would cover it. Fortunately, a 2019 Colorado bill made it necessary for insurance providers to cover substance abuse treatment in the same ways as other health care.
Addiction Treatment Programs Evolve to Heed COVID Restrictions
Addiction and mental health disorders are difficult to recover from without help, and treatment is more important than ever due to rising rates of substance abuse and stress. Many rehab facilities are adopting new protocols and guidelines to ensure patient safety during the pandemic. At The Recovery Village at Palmer Lake, these include:
Face mask requirements
Health screenings for staff and patients
Increased sanitation and safety measures
Reduced patient capacities
Visitor restrictions
Social distancing and smaller groups
Additionally, many mental health and substance abuse treatment clinics are providing telehealth services. These allow patients to receive life-saving care virtually while avoiding the possibility of coronavirus transmission. Telehealth also greatly increases accessibility, which is crucial when many in-person services are limited or unavailable.
Telemental Health and Insurance
Colorado was already progressive in telehealth-related services before the pandemic. Now, the state has taken many steps to ensure, at least temporarily, that restrictions are lifted to make it more accessible. Many telehealth services are covered under most health insurance plans. The state also has telehealth parity, meaning that virtual services are reimbursed the same way as in-person visits.
However, before attending treatment, it's still important to contact your chosen facility and insurance provider to make sure that your insurance plan is accepted and what is covered.
Finding Colorado Substance Abuse Treatment During COVID
The Recovery Village at Palmer Lake is dedicated to increasing access to life-saving treatment for addiction and co-occurring mental health disorders. We follow specific health and sanitary procedures in our facilities to reduce the risk of virus transmission and allow clients to receive treatment without worry. We've also created a telehealth service that connects clients to professional therapists and addiction counselors for those who wish to receive treatment from home.
The Recovery Village at Palmer Lake works hard to ensure people can find the help they need. If you or someone you love is struggling with an addiction, contact one of our helpful representatives today to learn more about treatment options. We can help you take the first step toward a healthier, substance-free future.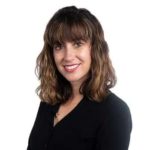 By – Kacie Chelli, MS
Kacie has her M.S. in clinical psychology. Previously, she was employed with American Addiction Centers, where she helped people find appropriate care to begin their journey in recovery.
Read more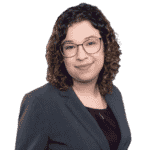 Editor – Melissa Carmona
As the content manager at Advanced Recovery Systems, Melissa Carmona puts years of writing and editing experience to work helping people understand substance abuse, addiction and mental health disorders.
Read more
Sources
---
Ingold, John. "Coronavirus has caused significant menta[…]me more than others." The Colorado Sun, September 9, 2020. Accessed November 5, 2020.
The Associated Press. "Colorado sees drug overdose rise with virus-related stress." September 28, 2020. Accessed November 5, 2020.
Whittington, Lindsey. "Learning to Adapt: How COVID-19 Is Chang[…]eatment in Colorado." Colorado Health Institute, July 17, 2020. Accessed November 5, 2020.
Whittington, Lindsey. "Going Without: Many Coloradans Not Getti[…]stance Use Disorder." Colorado Health Institute, July 20, 2020. Accessed November 5, 2020.
Colorado General Assembly. "HB19-1269: Mental Health Parity Insurance Medicaid." 2019. Accessed November 5, 2020.
Bontrager, Jeff. "Telemedicine in Colorado." Colorado Health Institute, May 20, 2020. Accessed November 5, 2020.
Medical Disclaimer
The Recovery Village at Palmer Lake aims to improve the quality of life for people struggling with substance use or mental health disorder with fact-based content about the nature of behavioral health conditions, treatment options and their related outcomes. We publish material that is researched, cited, edited and reviewed by licensed medical professionals. The information we provide is not intended to be a substitute for professional medical advice, diagnosis or treatment. It should not be used in place of the advice of your physician or other qualified healthcare providers.